Hong Kong: New Krug Ambassade Additions
July 05, 2022
The House of Krug was founded in 1843 by Joseph Krug, a visionary non-conformist whose dream was to offer the very best Champagne every single year, regardless of annual climate variations. Ever since, the House has remained focussed on creating the Krug Grande Cuvée, the most generous expression of Champagne.
Every year, the House of Krug invites chefs and sommeliers who share the same savoir-faire and passion for Krug into its exclusive community of Krug Ambassade. A Krug Ambassade is a destination where 'excellence meets the elegance and expression of Krug Champagnes'. Behind each destination is a face, a passion. Behind each life, a story. Bringing their passionate, determined and creative flair to everything they do, these fascinating characters all have one thing in common: a self-confessed, unconditional love for Krug.
In Hong Kong, the latest to join this exclusive club are Agustin Ferrando Balbi (Executive Chef / Co-Owner of one-Michelin star Andō) and Ricardo Chaneton (Executive Chef / Co-Owner of one-Michelin-star Mono).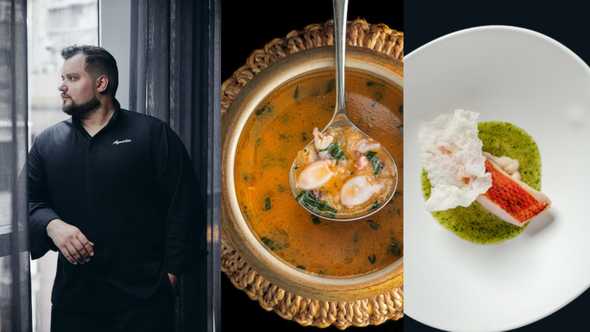 Agustin Ferrando Balbi: Argentinian chef Agustin Ferrando Balbi offers Latin American cuisine that tells a story with its tasting menus at Andō – bridging the chef's food memories with his life experiences. He brings that experience, and that storytelling into his Krug pairings, "Passion, craftsmanship and dedication – these are the three words that I would use to describe Krug, and which ring true in myself as a Krug Lover. I have a deep respect and admiration for Houses that have been running for many generations. For this reason, to me, a glass of Krug is magical. If luxury were to have a flavour, it would taste just like Krug. Krug's pursuit for perfection yields a special kind of Champagne. Rather than chasing the singular goal of being the best for the sake of being the best, Krug goes beyond to ensure the customer's enjoyment. This is the same philosophy I have when it comes to my own restaurant. The focus is always the guest, and we do our very best with this in mind."
Ricardo Chaneton:Chef Ricardo Chaneton's contemporary Latin-American fine dining restaurant, Mono, takes inspiration from the late 1960s Japanese art movement (Mono-ha). In a sleek and minimalistic 30-seater setting, Mono serves a single seasonal tasting menu. He explains his Krug fascination, "I remember my very first sip of Krug was during a blind tasting. Back then, I didn't know much about Krug nor the history of the House, but the experience was very emotional, even philosophical. I remember the sommelier saying, 'imagine you are blind' right as we were trying the Krug Grande Cuvée 167ème Édition, encouraging us to focus on the senses of our nose and palate. He also told us to imagine that our tongues were as sharp as knives; ready to discover something new. I decided to immerse myself fully in that feeling. When I took that first sip of Krug Champagne, what hit me first was its smooth acidity, deep woody notes, and sparkling bubbles that were fine and elegant. It felt like seeing light through your mouth. That was the first experience I had with Krug."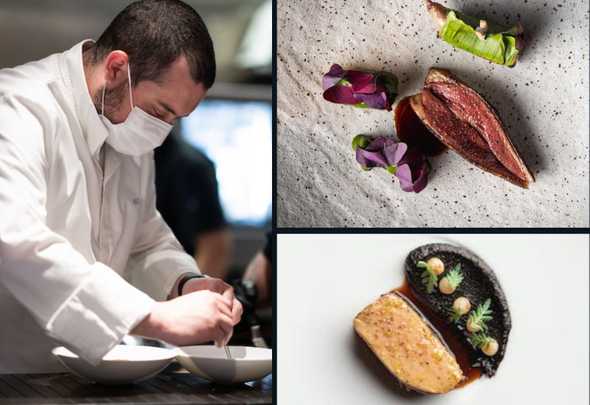 "Being named a Krug Ambassade all these years later, and joining the family of chefs and restaurants that are part of this authoritative network, is a dream come true. I welcome the challenge of breaking boundaries with my cuisine to match the quality of Krug Grande Cuvée."
The current Krug Ambassades in Hong Kong are helmed by Chef Robin Zavou of The Krug Room at Mandarin Oriental Hong Kong, Chef Umberto Bombana of 8 ½ Otto e Mezzo, the only three-Michelin-starred Italian restaurant outside of Italy, Chef Uwe Opocensky of one-Michelin-starred Petrus, Chef Vicky Cheng of one-Michelin-starred VEA, Chef Mori Tomoaki of Sushi Mori Tomoaki, and Chef Guillaume Galliot and Head Sommelier Victor Petiot of three-Michelin-star Caprice at Four Seasons Hong Kong.
---