Louis Vuitton: '200 Trunks, 200 Visionaries'
April 13, 2022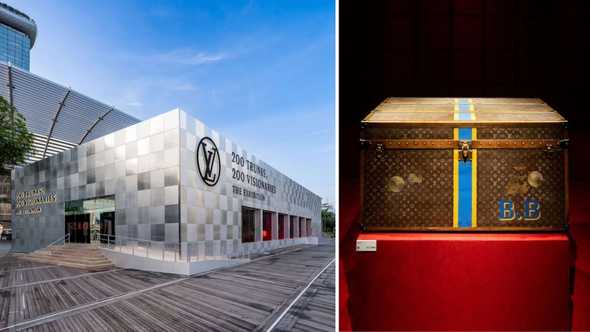 August 4, 1821. Louis Vuitton is born. Two hundred years later, his legacy is celebrated with a trunk show like no other: "200 TRUNKS, 200 VISIONARIES: THE EXHIBITION". Last December, the world tour started in Asnières, near Paris, at the Louis Vuitton family house. It is now on the esplanade near Marina Bay Sands in Singapore until 27 April 2022. Next stops: Beijing, Tokyo, New York and London.
The Maison invited artists and visionaries from all fields to personalise the emblematic Louis Vuitton trunk, creating their version. Visionaries like Jean-Michel Othoniel, Jean-Philippe Delhomme, Nigo, BTS, Supreme, Peter Marino, Lego, Liu Wei, BTS, Cao Fei and Fornasetti pitched in. They all got a blank canvas measuring 50 x 50 x 100 centimetres, the dimensions of the original trunk designed in the 1850s, to unleash their creativity.
The Maison raised two million euros as all the artists donated their fees to 15 NGOs that work with young people across 13 countries. At the end of the exhibition, all 200 trunks and derivatives will be auctioned by Sotheby's in December 2022. All proceeds will go directly to a scholarship programme to bridge inequality gaps to ensure access to artistic studies and skills development.
In a succession of immersive rooms, the travelling exhibition showcases the trunks at various heights. Surrounding the trunks are video interviews and books. This display includes Monsieur Louis, the robot-trunk, a futuristic transfiguration displaying digital pieces, and a speakeasy space featuring a 200-track jukebox trunk by British DJ and producer Benji B. Naturally, we expect the BTS trunk to attract a lot of attention. Reserve a ticket here
All images: LVMH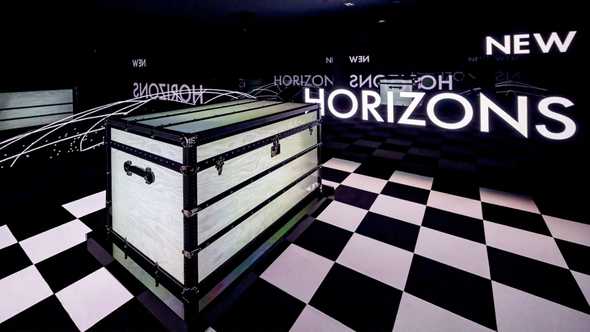 ---