The Slate Phuket: Feel the Vibrations
April 15, 2022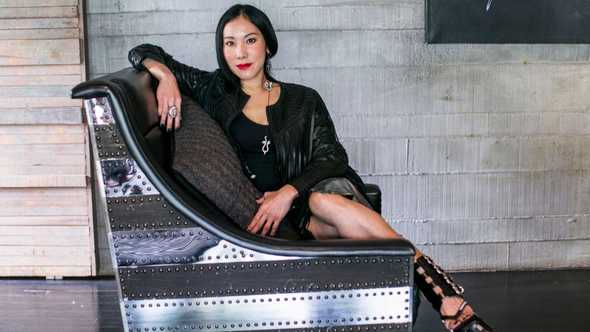 Krystal Prakaikaew Na-Ranong has this uncanny ability to read the market. Co-founder and owner of The Slate Phuket, an avant-garde beachfront property designed by Bill Bensley, she got it right when she urged her father, Wichit Na-Ranong, to radically transform and rebrand the erstwhile The Pearl Village Phuket into Indigo Pearl, an Instagram worthy, design-forward hotel. Well before Instagram co-founders Michel Krieger and Kevin Systrom had even thought of putting up their first story.
Then again, when Indigo Pearl morphed into The Slate Phuket six years ago. And now, as she prepares to launch Vibrations, a series of community-orientated festivities showcasing creativity in all its forms. First in this series is Amazonia – a two-day music, art, food and dance festival (16-17 April) focused on Latin America. Post pandemic, travellers need more than one reason to zip up their bags, and Krystal or Moo, as she is known to her friends, gets that.
She explains, "The behaviour of the travellers has changed; they need more. They look for unique experiences. Vibrations is one such effort. The first episode will introduce our clientele to the classical and contemporary heritage of Latin America, and another way to spend Songkran without all the water splashing. This is how we at The Slate integrate art and culture into every aspect of the guest experience." The musical and cultural festival, starts with a performance on 16th April and ends with a brunch on 17th April – The Slate's very popular Sunday brunch.
We meet in Bangkok, in her office that has had a fabulous Bill Bensley makeover. Moo is dressed in resort chic as redefined by The Slate into streetwear. Her black and white ensemble is chic, gender-fluid and very city appropriate. Frederick 'Fred' Morrison, the man behind the luxury British streetwear label 'This is Fred', created it for the hotel. A collection inspired by Fred's stay at The Slate. Moo had first connected with Fred in London when she walked into his store in the arty district of Shoreditch. That meeting led to 'The Slate x Fred' available online and at the hotel gift shop – The Stockroom.
From the redesigned hotel to the 'This is Fred' collection, is a masterclass in rebranding. Moo goes back to the beginning to explain, "Pearl Village was a totally different concept: people went to a hotel for a formulaic beach holiday. But by the time we decided to change to Indigo Pearl, the traveller's behaviour was changing – they no longer were satisfied with a cookie-cutter hotel. They wanted experiences they could talk about."
Bill Bensley's avant-garde vision reimagined The Pearl into the Design Hotel jewel it is today, "It was a major transformational decision. The existing Thai restaurant turned into the all-black Black Ginger. It was quite a shock for everyone at that time," she smiles. "The hotel completely changed, but we kept the 'core': of it being a family business and our staff and service ethos (some of them have been with us from the time of Pearl Village). The design changed, and the way we cater to our guests changed. The guest profile changed too. At Pearl Village we had a lot of repeat guests that were mostly retired. But with Indigo Pearl, we got a younger demographic. Those who didn't like the direction we had taken, left. It was a hard decision to take, but I could see that we had to change. The decision was harder on my father; he was so attached to the Pearl Village."
But support Moo he did in the radical metamorphosis, she wrought with Bill Bensley's iconic interior design – an inspired interpretation of Phuket's and the Na-Ranong family's tin mining past. In 2016, Indigo Pearl evolved into The Slate Phuket, dropping the pearl altogether, "This change was difficult. Difficult because we had spent a lot of time, money, and energy in marketing and branding Indigo Pearl. But rebranding into The Slate had a solid foundation of what we are, our history of tin mining. This move, I believe strengthened our position, our storytelling, our values even more."
Moo's story is not just that of a family legacy but the legacy of Phuket itself; her father, hailed as the 'father of tourism in Phuket', was the founding president of the Phuket Tourist Association. She is also a direct descendant of Khaw Sim Bee Na-Ranong, Phuket's governor and a prominent figure in the island's tin mining industry in the 1900s.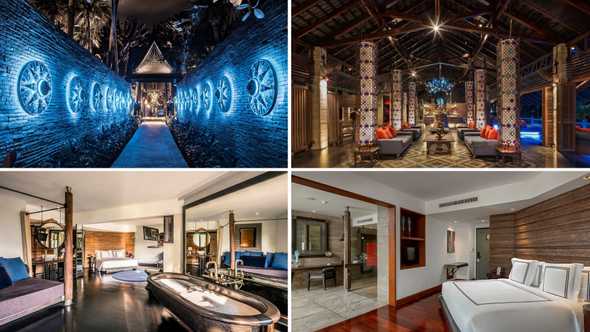 It is a huge responsibility she agrees, "I'm very proud to be able to share our story. I'm proud to connect people who come to Phuket to the destination and its culture, the beautiful things the island has to offer, its very soul. Do I feel like it's a big burden? No. It's an honour for The Slate to be an ambassador of Phuket, to tell the story."
Phuket, she adds, itself has changed, "There's a new breed of travellers who look for something different. They want to simplify their holiday and genuinely connect with the destination. It is no longer just about the beaches. They want to see the architecture, learn about the island's past, culture, and cuisine. That's the direction we took when we rebranded into Indigo Pearl. Phuket has so much to offer, including excellent facilities like hospitals. It is a complete destination in itself."
The Slate experience she underlines is not just about the setting but, "attention to detail, the execution and service delivery. Everything has to be coherent, from the design to the guest's first contact, every small detail. I think it's about delivering the concept from the beginning to the end. We have 40 per cent return guests, which says a lot."
The pandemic refocused The Slate's attention on the domestic market. Moo believes the domestic traveller who has got a taste of The Slate will return, "Bill and I decided that there will be people who will love the product, others will hate it. We can't be everything to everyone. We have a powerful DNA, so we didn't compromise in design or positioning."
Moo describes her role at The Slate with a laugh as, "The Jack of all trades. I'm involved in many things – F&B concepts, marketing, PR. I even handle the Instagram account myself. I work on collaborations with artists; I take care of the details and design elements. I like being hands-on."
---