Why is Lamborghini Making Candles & Other Stories
April 02, 2022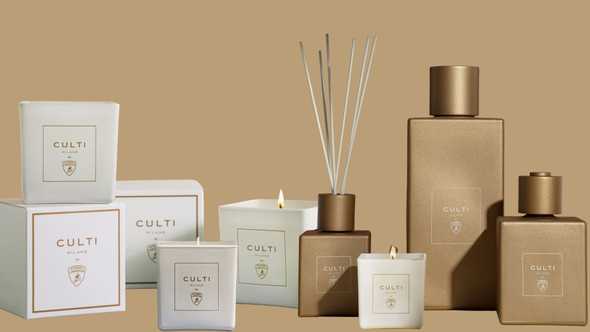 The Lamborghini candle doesn't burn any faster, and that's the truth. But the question is: why is Lamborghini that has its work cut out with four new car releases this year playing candlemaker? One of these cars is its final pure gasoline-powered supercar. After that, it is curtains for the internal combustion engines as the marquee segues into the electric era. But before that happens, the Bull wants you to have a scented candle as a constant reminder of what it means to own a Lamborghini. The candle results from a collaboration with Culti Milano – an Italian brand specialising in scents and fragrances. The two earlier came together for an exclusive room diffuser. This square candle (210 g; €50), painted white with a matte, pearlescent finish, is screen-printed with the logos of the two brands in Bronzo Zenas, the colour of the super sports cars. The scent is original – energetic and bold, with a citrus opening of grapefruit and bitter orange with middle notes of heart of vetiver and bergamot, finishing with an enveloping cedar and sandalwood. To breathe in the scent of Lamborghini, order from the marque's online store or Culti Milano.
The Slate, Phuket, too, urges you to breathe in some branding notes. But their spin on sensory branding takes a more personal route – a message in a bottle for the guests to take back home – a reminder of their stay. The hotel has unveiled a new Scent Corner where guests get to blend a bespoke perfume (30ml; THB 3,500 net) that reinforces their experience at this Design Hotel. Powering this scent is the base oil IIlusión,the signature fragrance of The Slate. Guests can choose to enjoy the sultry notes of white champaka on its own or blend it with one of four other fragrances: Opus (religiosa petals, woody notes and herbs), Brill (hints of citrus fruits, garden herbs and jasmine), Rhyme (blue chamomile and geranium) and Allure (ylang-ylang and black pepper). A broader collection of 24 essential oils is available at The Stockroom, the resort's boutique.
Why are they doing It
Sensory memory is a powerful tool that hotels and brands have now realised helps connect the experience to the product. A whiff can transport you to memorable experiences in the past, the reason why hotels create distinctive scents. If the guests have enjoyed their stay, they will forever associate that scent with the hotel – this brand recall is unbeatable. Those who have understood this phenomenon use it to enhance brand memory.
That ambient scent is a powerful tool, but the brand's personality and the signature scent have to align for it to work. W Hotels, for example, have a chic and young signature – Citron No. 5 with notes of Italian figs, jasmine, and sandalwood. The Ritz-Carlton Chicago is opulent with Grasse rose, green tea, cassis, verbena and white jasmine. But The Ritz-Carlton New York, Battery Park is very Manhattan – luxurious and woody, ambitious and cosmopolitan. The Slate Phuket underlines its setting in a tropical paradise with white champaka. Rolls Royce has the smell of success with more than a hint of nostalgia – old-style leather and mahogany aromas of the 1960 models. Even Nike stores have a signature scent. Studies show that a signature scent means your brand is always recognisable. So what are you waiting for?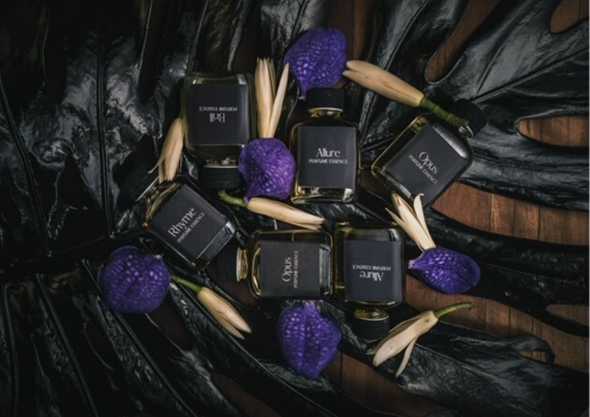 ---