DOLCE & GABBANA embraces the Metaverse
March 30, 2022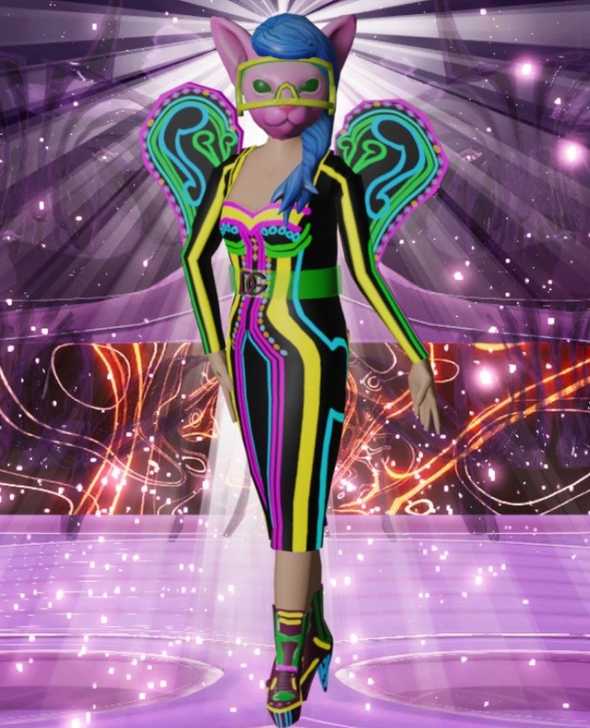 Milan and the Metaverse saw Domenico Dolce and Stefano Gabbana as the unlikely champions for the fashionable in the metaverse at the 4-day inaugural Metaverse Fashion Week. Dolce & Gabbana headlined the event with a line of wearables. The fashion week hosted in Decentraland was in partnership with UNXD, the leading NFT platform for luxury and culture. This digital fashion event staged wearables on virtual runways, organized panel discussions and created shopping experiences with a lineup of luxury labels and digital brands participating. Besides Dolce & Gabbana, the event 60 fashion brands, including Etro, Tommy Hilfiger, Estée Lauder and Elie Saab.
Dolce & Gabbana unveiled a bespoke collection of 20 full looks for metaverse wearables specifically designed to celebrate the creativity and innovation of the medium. Playing on the term catwalk, they used cat-faced avatar models to showcase the collection. The full collection is also viewable in an exclusive Dolce&Gabbana pop-up in Decentraland's Luxury Fashion District, curated by UNXD. In addition, the entire 20-look collection will be exclusive to DGFamily Box holders.
This is Dolce&Gabbana underlining its commitment to the metaverse and a way to extend the brand's decades of artistry and craftsmanship traditions into a new dimension.
In October 2021, Dolce & Gabbana sold nine nonfungible tokens (NFTs), which are now worth over $6 million as part of a collection co-created with UNXD. There are five physical creations, with virtual iterations for the metaverse and four solely digital pieces. Based on sketches by Domenico Dolce and Stefano Gabbana, these digital pieces were constructed by UNXD using the Polygon blockchain.
Dolce&Gabbana's tentpole presence at the Metaverse Fashion Week precedes the launch of DGFamily NFT Community, an exclusive NFT (Non-Fungible Token) community in collaboration with UNXD. The DGFamily NFT community comes with benefits for holders across the physical universe and the metaverse, including exclusive access to physical and digital drops and wearables. Plus, access to exclusive digital and physical Dolce&Gabbana events.
---