The Standard takes on Thailand
October 15, 2021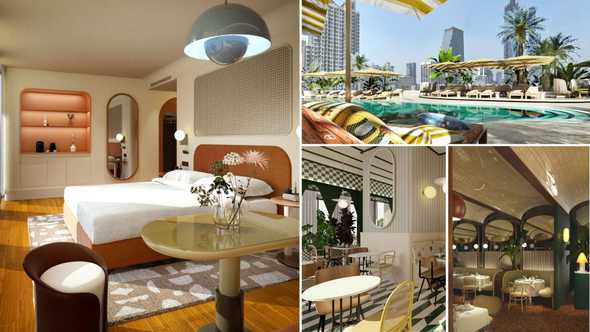 Opening image: Bangkok's King Power Mahanakhon, the location of The Standard Bangkok Mahanakhon; Above: Inside The Standard Bangkok Mahanakhon
Recognised as one of the industry's most innovative lifestyle hospitality brands, The Standard is opening its account in Thailand with a resort – The Standard Hua Hin – scheduled for a December 1, 2021 opening. Next is the highly anticipated Asia flagship Standard, Bangkok Mahanakhon, slated for a 2022 opening. Making the announcement was Amar Lalvani, CEO of Standard International (parent company of The Standard Hotels).
"We are incredibly proud to announce the openings of The Standard, Hua Hin, and our Asia flagship, The Standard, Bangkok Mahanakhon. This has been a time of unprecedented crisis for the hospitality industry, and amidst such challenges, we are incredibly grateful that we continue to be able to delight our guests, serve our communities and create new opportunities for our team members by building landmark hotels around the world."
He adds, "The Standard's goal for every project is to defy convention, up the aesthetic stakes, and deliver an absolutely one-of-a-kind experience that can only be had our properties. "
The Standard, Hua Hin, with its 178 guest rooms and 21 pool villas with beachfront access, aims to bethedestination for the Thai creative set and the brand's global loyal clientele. The promise is of a stylish and vibrant beachfront resort, 'One that respects Hua Hin's understated Thai elegance and appreciation of the history and local setting and combines it with a global sensibility and a bit of fun'.
Speaking of The Standard, Bangkok Mahankhon, the CEO, underlined that the 78-storey mixed-use building which will house The Standard is already a landmark. Centrally located in the CBD between Sathorn and Silom, the hotel 'will reflect the dynamic energy of the Thai capital. With 155 rooms, a penthouse, a terrace pool, fitness centre, meeting rooms and a dynamic variety of food, drink and nightlife venues, from The Parlor to the Tea Room and the Standard Grill, as well as Thailand's first outpost of the acclaimed Mott 32 restaurant'. The property is designed by Spanish artist-designer Jaime Hayon's Hayon Studio, collaborating with The Standard's in-house design team.
The Standard, Hua Hin, has a special opening offer. Also, lookout for a special offer for The Standard, Bangkok Mahanakhon at https://www.standardhotels.com/bangkok/properties/bangkok.
Below: The Standard Hua Hin – scheduled for a December 2021 opening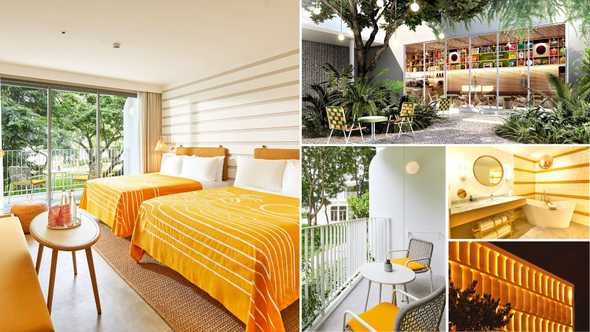 ---