DAYAWAY: Curated Experiences
October 08, 2021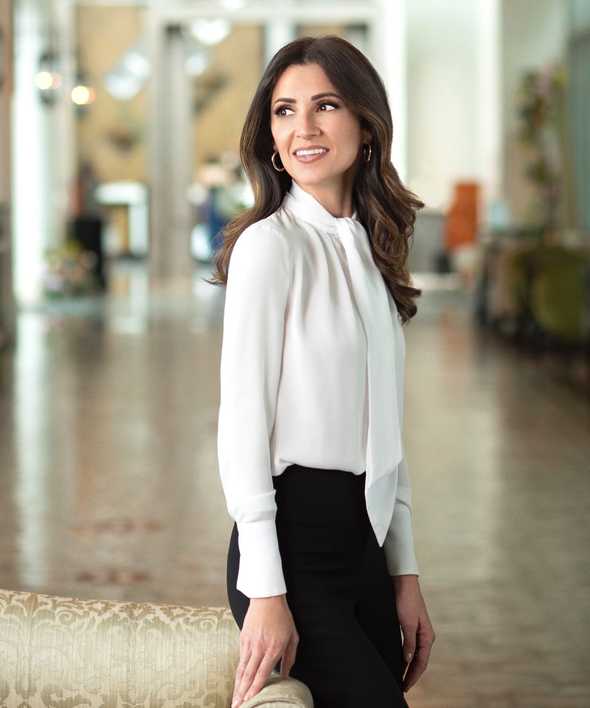 Singapore based marketing and branding expert Martha Waslen is the brain behind the hospitality startup DayAway that has hoteliers sitting up and taking notice. Launched in April 2021 in Singapore, this B2B2C platform curates daytime experiences at the finest hotels, thus monetising underutilised spaces – F&B, spa, gym and MICE facilities – for use by non-hotel guests. The target customer is the sophisticated local and expatriates who enjoy the finer things in life.
This September, DayAway built on its Singaporean success story and extended its footprint to Hong Kong and Thailand (Bangkok, Phuket and Koh Samui). Europe and the USA are on the cards by 2022.
DayAway's latest experiences include the 'A Suite Day by Siam Kempinski Hotel Bangkok'(from THB9,555), which offers Executive Suite and pool access, breakfast or three-course lunch and complimentary golf cart transport. In Hong Kong, DayAway's 'A Day Downtown at The Langham Hong Kong' experience (from HKD1,250) includes Deluxe Courtyard room access, a complimentary bottle of champagne, access to the pool, gym and wellness facilities and a 20 per cent discount on F&B across most of The Langham's popular restaurants.
In Singapore on the DayAway list are 13 hotels, including the iconic Raffles Hotel Singapore, The Fullerton Hotel & The Fullerton Bay Hotel Singapore, Intercontinental Singapore and Fairmont Singapore. On offer are experiences such as the 'Sling and Swim experience' ($100) at Raffles Hotel Singapore, including a complimentary Singapore Sling, three hours of pool time, $20 credit at the hotel's exclusive Pool Bar and gym access.
In November, it will launch an integrated payments system and loyalty and partnership programmes with national airlines and certain Fortune 500 companies. In addition, a DayAway App is in the making.
The idea came to Martha Waslen in the middle of the pandemic enforced lockdown and closures. She explains, "Over the last year, my family often walked the grounds of our favourite hotels in Singapore as a diversion. I noticed all these beautiful pools, gyms, restaurants and bars empty." All amounting to a phenomenal amount of inventory sitting on the books but generating no or marginal income. It's not as if hotels haven't tried to move this inventory. They have. Most visibly via gym memberships or spa treatments, but the facilities have remained underutilised. Primarily because if you aren't on their mailing list, you just don't get to hear about it.
Adds Martha, "Hotels have been trying to increase revenue (from this ancillary inventory) for nearly a decade but have either lacked the technology to sell these spaces or the marketing channels to engage with the local community." DayAway, she explains, is the win-win solution to filling these gaps.
Singapore's startup scene, says Martha, is incredibly fast-moving, hungry for innovation and welcoming of entrepreneurs with world-class business ideas. Martha, who started her career at Ralph Lauren's New York headquarters, moved to Singapore in 2011 and was instrumental in the beauty platform Luxola (which was acquired by Sephora). The pandemic and the resultant pent-up travel demand and beleaguered hotel industry sparked this idea.
"We are greatly encouraged by the remarkably positive response to DayAway. Our innovative technology and curation of unique experiences have proven highly effective in helping our hotel partners to successfully diversify revenue streams and generate profit from non-room inventory while providing a useful and inspiring resource for local communities seeking engaging daytime getaways at their favourite hotels," says Martha.
Since its launch, DayAway – which operates on a highly scalable SaaS subscription model rather than commission-based – has multiplied in size, revenue and headcount. Using DayAway's proprietary system, hotel partners can view all confirmed bookings, track guest preferences and measure their performance quickly and transparently.
---