Piaget: Extraordinary Encounters
July 26, 2021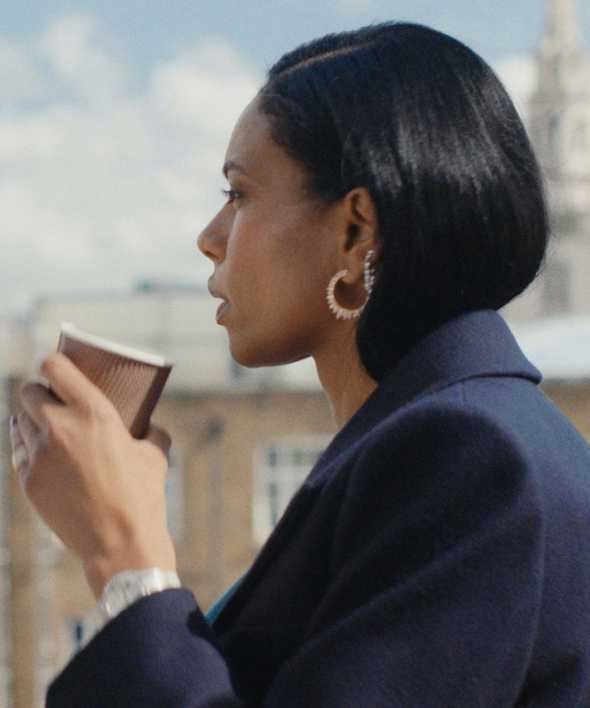 Above: Noëlla coursaris Musunka, philanthropist, international fashion model and founder Malaika, a non-profit grassroots organisation whose mission is to empower Congolese girls and their communities
Piaget created the Extraordinary Women international campaign in 2020 to celebrate ten exceptional women in their respective fields, ranging from cinema to art, music, design, and artistry. These Extraordinary Women represent the constantly evolving perceptions of femininity, a new dynamic that inspires and empowers other women to have the courage to blaze their trails.
This year's Extraordinary Women are strong, beautiful, stylish, and creative and are taking the time to mentor the next generation of Extraordinary Women. Piaget's "Extraordinary Encounters" Campaign explores the meaning of mentorship and 'Women empowering women' with Clémence Poésy, Wendy Yu, Balqees Fathi, Katherine Pooley, Noella Coursaris Musunka, Momoko Ando and Yeol Eum Son. The different episodes narrate the encounters that shape the relationship between the mentor and their mentee and their connection and mutual support.
NOËLLA COURSARIS MUSUNKA A philanthropist and international fashion model, Noëlla Coursaris Musunka was born in the Democratic Republic of Congo (DRC). When Noëlla returned to her homeland after a 13-year absence, she witnessed first-hand the poverty and lack of opportunities for women. This experience inspired her to found Malaika, a non-profit grassroots organisation whose mission is to empower Congolese girls and their communities through education and health programmes. In 2017, she was named Ambassador of The Global Fund to Fight AIDS, Tuberculosis, and Malaria.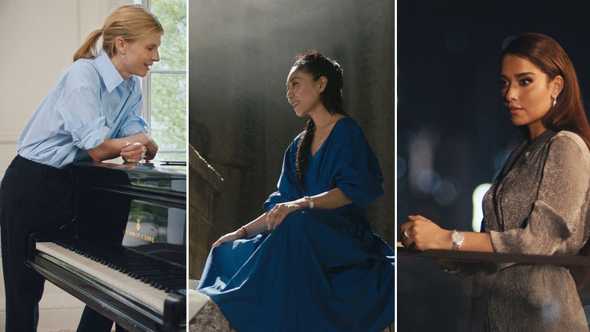 Clemence Poésy,French actress and fashion model; Momoko Ando, Japanese film director recognised for her visionary work exploring youth; Balqees Fathi,Emirati singer with three record-breaking albums
CLEMENCE POÉSY A French actress and fashion model, Clemence Poésy began her career as a child. Active in both film and television, she is best known for bringing alive an array of unforgettable female characters in her roles as Fleur Delacour in the Harry Potter series, Chloë in In Bruges, Rana in 127 Hours, Natasha Rostova in War and Peace, and the lead role of Elise Wassermann in the 24-episode series The Tunnel.
MOMOKO ANDO A Japanese film director, Momoko Ando is recognised for her visionary work exploring youth. She represents a new movement of free-thinking women. As a writer and director, her debut film, Kakera: A Piece of our Life (2020), received wide acclaim. In 2012, she published her first novel. She then turned into a film for which she received the award for Best Director at the Shanghai International Film Festival. Momoko is also the representative director of the movie theatre Kinema M in Kochi Prefecture.
BALQEES FATHI An Emirati singer with three record-breaking albums, Balqees Fathi is a UAE NSO Symphony Orchestra member and a leading figure in women's rights in the music industry. She also holds the title of United Nations Champion for Women's Rights in the Middle East and became the first-ever Arabic singer to perform at a concert for women in Saudi Arabia. A mother and beauty entrepreneur, Balqees is dedicated to helping the progression of female empowerment.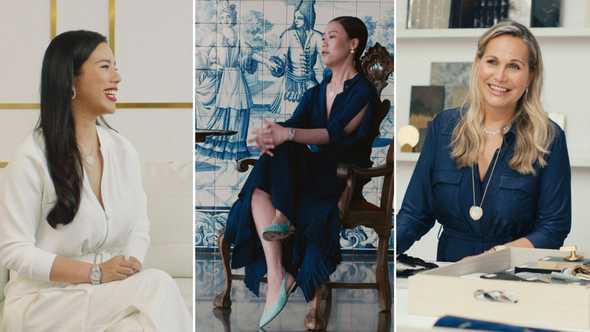 Wendy Yu, award-winning Chinese investor, entrepreneur, and philanthropist; Yeol Eum Son, German-based, South Korean classical pianist; UK's Katharine Pooley, one of the world's most famous interior designers
WENDY YU An award-winning Chinese investor, entrepreneur, and philanthropist, Wendy Yu is dedicated to using her influence to support the arts, shape the cultural landscape and accelerate positive change. Based in Shanghai, Yu is the Founder and CEO of Yu Holdings and is recognised internationally for her philanthropic work in the world of fashion. She is the Chinese Ambassadorof the Fédération de la Haute.
YEOL EUM SON A German-based, South Korean classical pianist Yeol Eum Son, first caught the world's attention when she appeared as a soloist with the New York Philharmonic Orchestra in 2004. She has received numerous awards for her work and is also the Artistic Director of Music in PyeongChang, the biggest music festival in South Korea. She also writes a monthly column for the Sunday edition of JoongAng Ilbo, one of Korea's most widely read newspapers.
KATHARINE POOLEY One of the world's most famous interior designers. Katharine Pooley's established her London-based design studio 15 years ago. It comprises a team of 47 interior designers and architects. Katharine is also an intrepid explorer, summitting some of the world's highest peaks and crossing the Sahara on horseback. She is also a partner of the charity Childhood Trust, offering her company's services to redecorate the bedrooms of children living in severe poverty in London. She is also an ambassador for the women's health charity Lady Garden.
Discover their stories Here.
All Images: Piaget
---