Lotus Arts de Vivre – Kashmir Pashmina
February 01, 2021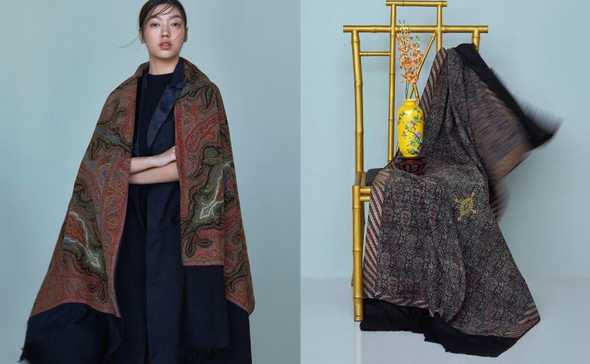 When Rolf von Bueren first encountered a Kashmiri pashmina shawl in Calcutta in 1965 and it was love at first sight.Rolf was struck by the brilliant colors and and the complexity of the weave. One of his most prized Kashmir shawls is the dorukha (literally two faces) or reversible shawl, which he bought.
Lotus Arts de Vivre is founded on and enriched by Rolf's constant search for the rarest and most exotic materials. Besides their fine pashmina wool, Kashmir shawls are all about these qualities. Most fine animal hair is scaly and hollow whereas microscopic composition of the pashmina goat reveals hair of solid, smooth keratin. This significant attribute allows it to absorb color tints and emit light in a way like no other known material. Rolf observes, "the Indian Kashmir shawl is probably the most difficult and time consuming textile processes humans have ever done. The effort to keep alive these complex and rare processes involved in hand crafted items is continually a challenge to avoid the threat of computerised substitutes and "lifeless" copies."
It is almost impossible to spin the wool as fine or re-create the variety of natural dyes and hues found in these nineteenth century shawl masterpieces pictured here.
To own a perfectly woven pashmina shawl is to own a work of art that you can wear and pass on and the von Bueren collection that began in 1965 is quite spectacular.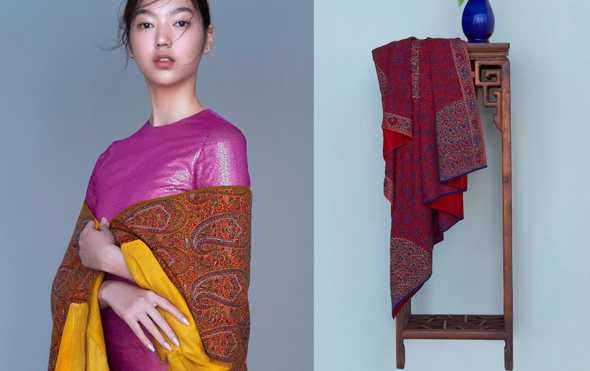 ---