Eat and Shout
January 07, 2021
Easily one of our favourite Italian restaurants in Bangkok, eating at La Scala(The Sukhothai Bangkok) is always a joy. Helming it is Chef Anthony Burd: creative, and focused on ingredients and currently updating the menu. We tried three of his latest creations.
Lobster Arancini This Sicilian delight has been updated. The traditional ragu filling has been swapped out for tender lobster chunks surrounded by the perfect rice-to-cheese ratio exterior and, of course breaded and deep fried. The rice ball is then topped with sea urchin and a transparent sheet of lardo. In one bite it is warm, oozing with the sweetness of the lobster layered with cheese, a kick of briny ocean flavour from the sea urchin and buttery pork notes from the lardo. This arancini won Tony Burd the second prize at the 4th World Tapas Competition (2020) in #Valladolid, Spain. We are not surprised.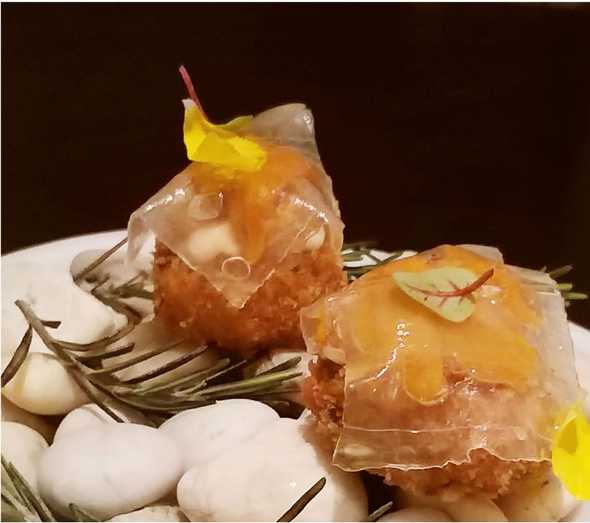 Capesante Scallop Carpaccio We first saw this dish on the chef's Instagram stories. Of course, we had to order it. The sweetness and freshness of the finely sliced scallop is complimented by the delicious tartness of passionfruit. The whole experience brought together with the warm nuttiness of toasted almonds for texture.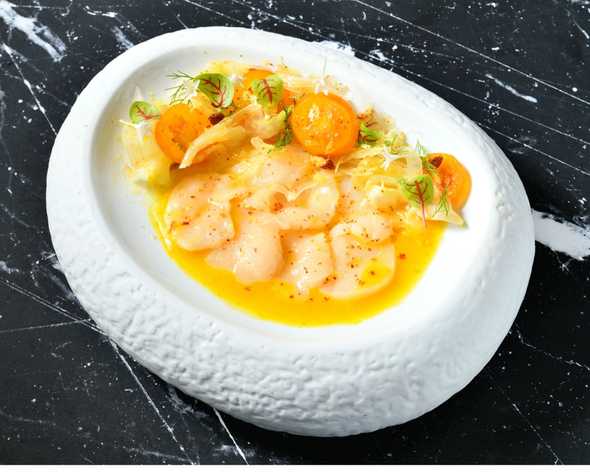 Cheesecake with Mango Cheesecake will never be the same again. We will forever judge other cheesecakes after tasting Tony Burd's spin on it. His is light, creamy with a molten centre. Cubes of fresh, sweet mango give it a sense of destination, a polenta base gives it a chewy, biscuity finish.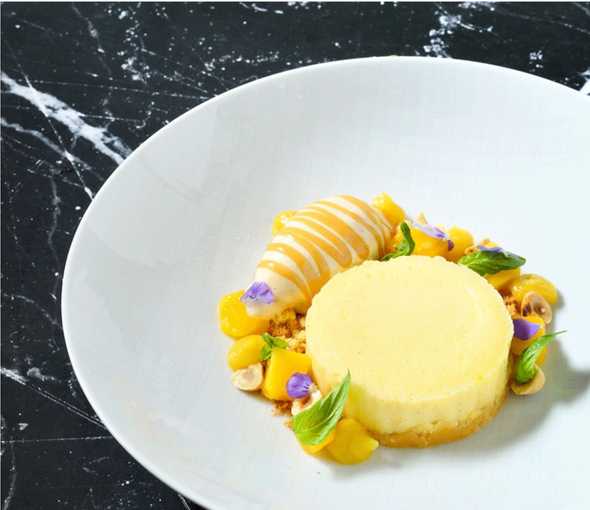 ---