When Art Meets Style
January 04, 2021
So travels are restricted but there are still staycations or at-homes with friends. Let's face it, we will be lounging about for a little bit longer and there's absolutely no reason not to do it in style.
Check out these bold, easy to wear statement pieces, for which Thai designers Phisit Jongnarangsin and Saxit Pisalasupongs (Tube Gallery) have collaborated with Belgian artist Christian Develter. There are kaftans, and cocktail dresses. Swimwear and jackets. Long evening dresses and beachwear. Shorts and capes. In linens, cottons and satin… comfortable materials that will add to the style quotient. Two words come to mind: sophisticated and urbane. Two more words come to mind: laid-back and comfortable.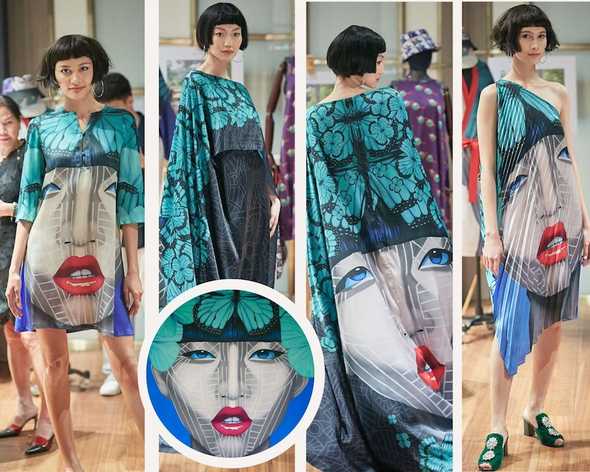 These pieces will certainly put the joy back in dressing up and we all do need a bit of cheering – this collection could not have been better timed. Says Saxit, "This is not a one off collection but it is our new line. The items are designed to be taken and worn wherever you are, along the stone-paved alleys in Santorini, on a cruise in Capri, a sunset cocktail on Koh Samui. No matter your destination, this collection is a must-have."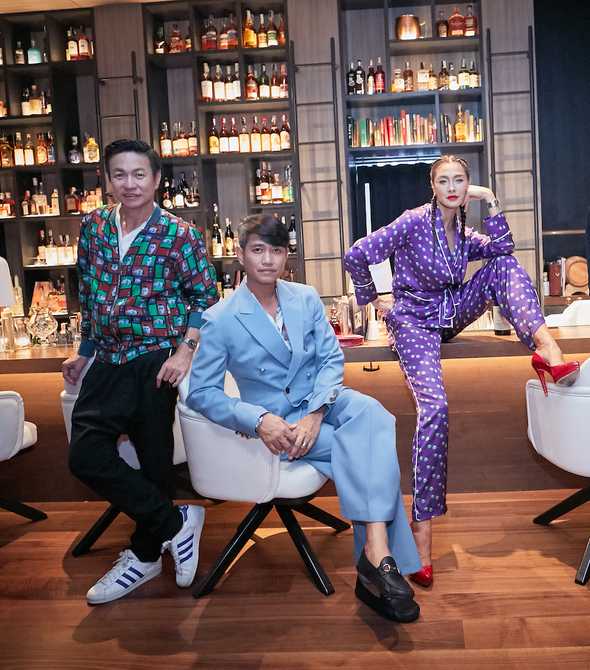 Designers Phisit Jongnarangsin and Saxit Pisalasupongs with Metinee Kingpayome
The Front Row concurs – so many pieces that we love. The best part: every single design is perfect for the city. Take a leaf out of Metinee Kingpayome's style book who paired her purple satin pyjamas with red stilettoes for that killer urban fashionista look on the evening of the showcase. I'm personally hankering for a jacket.
The fashion showcase at Ms Jigger at Bangkok's Kimpton Maa-Lai Hotel only underlined the versatility of the vibrant creations. As for the location itself, well Ms Jigger demands undivided attention but for now will say that each course sent out by Chef Danilo Aiassahad us craving for some more of that straight-forward Italian food that is increasingly becoming a casualty of 'modern takes'. Adding to the experience was the very talented Benjawan Wisootsat, Managing Director of fin-Fabulous Is Needed with wines that paired perfectly with each course; Fin offers artisanal wines from over 17 countries and they feature on wine lists of luxury establishments across Thailand.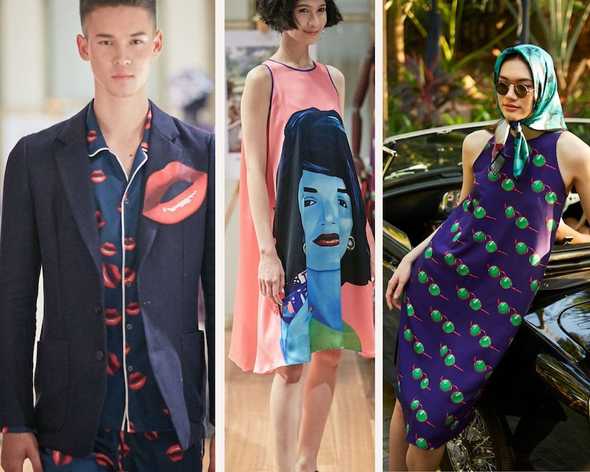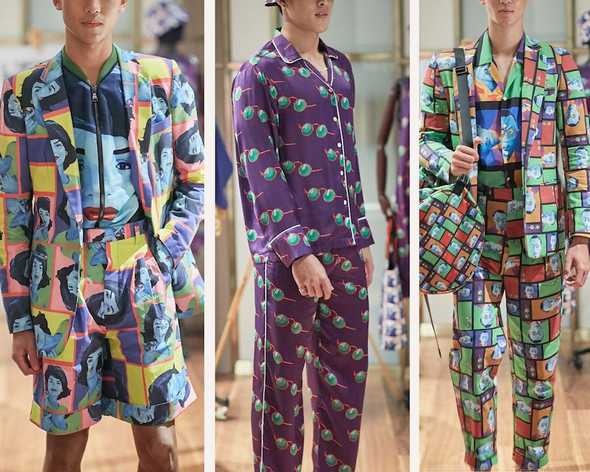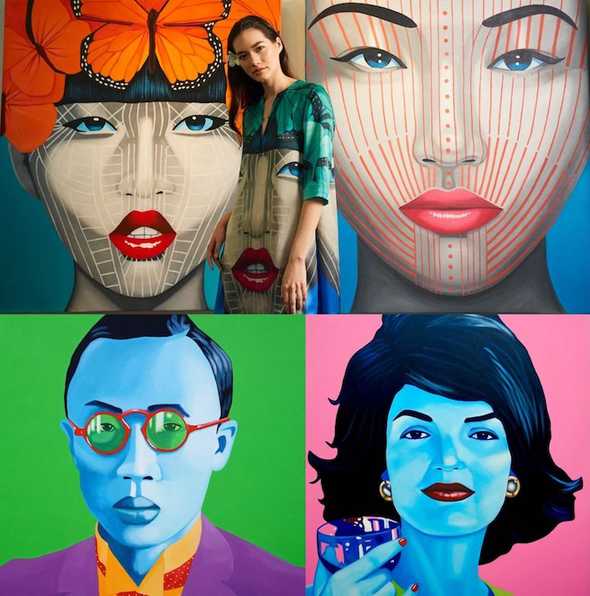 ---