In the Spirit of Things
December 13, 2020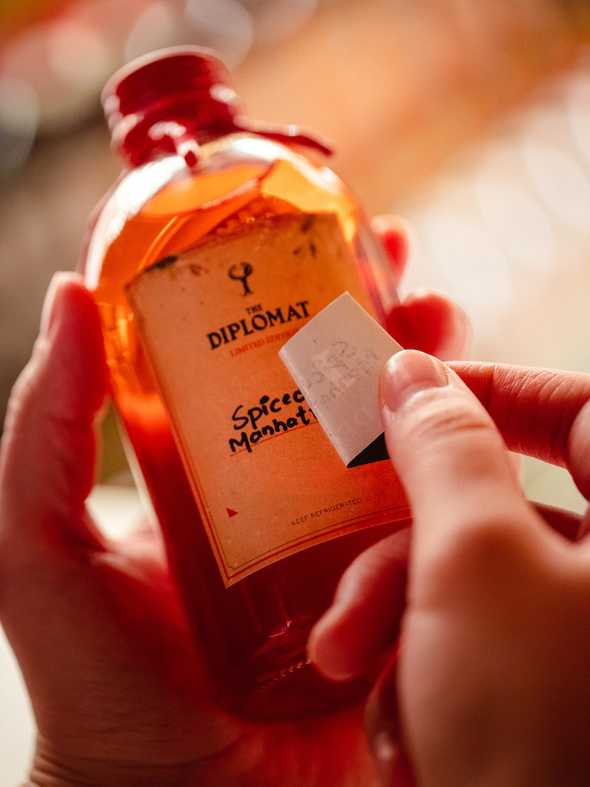 'For the twelve days of Christmas my true love gave to me…'
Forget the partridge and the pear tree, or the geese and swans, or the ladies dancing (there won't be much of that) and the gold rings – though one in a stocking wouldn't go a miss - instead get literally into the spirit of things with The Diplomat's cheeky limited edition Christmas advent calendar from 14-25 December 2020.
Declared Hong Kong's 'Best New Bar', this speakeasy by John Nugent is not about to let the most recent COVID-19 dine-in restrictions dampen the Christmas spirit. They are sending Christmas cheers home in a bottle literally with their Christmas-themed cocktails.
Starting from 14 December, every day until Christmas, The Diplomat will unveil a new mystery off-menu cocktail with a festive twist for takeaway. Each secret cocktail will only be available on the same day it is introduced. Only a limited supply of 30 takeaway bottles will be offered per cocktail.
What can you expect?We have two hints for you: ginger in your Negroni and a Manhattan that's spiced with what we can only guess with what…. Is it nutmeg? Is it cinnamon? You tell us. Each 400 ml cocktail is priced at HK$400, and the 12-set is for HK$4,200. (www.diplomat.hk; IG:@thediplomathk)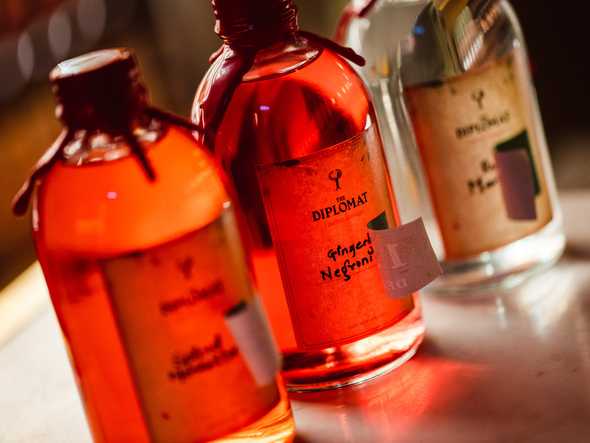 ---