Lessons from the Ghost Whisperer
December 13, 2020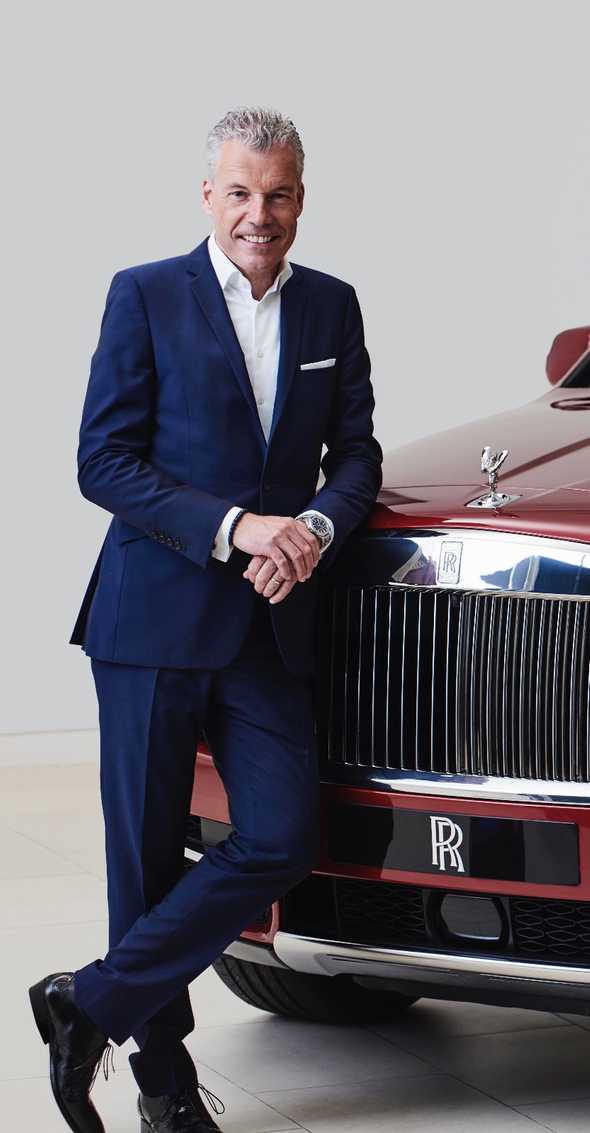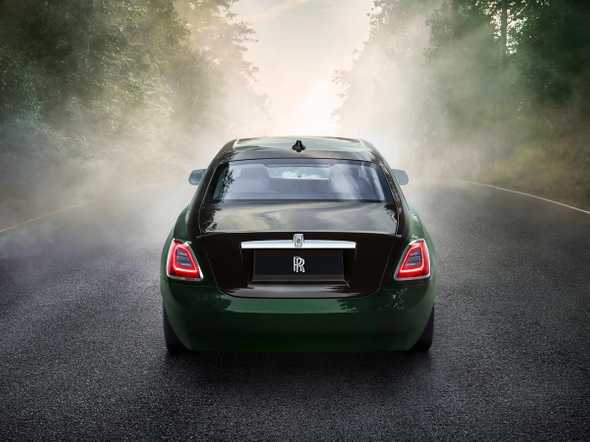 A few years ago I had the opportunity to interview Torsten Müller-Ötvös, the Chief Executive Officer of Rolls-Royce. We talked while riding in a Ghost, on a one-hour ride to Bangkok's Suvarnabhumi Airport from the city centre. Along the way he introduced the Ghost to me, his passion loud and clear. All through the journey, my recorder sat rock steady on the armrest between us, never mind the challenges the road threw at the suspension system. The world and its noise quotient were firmly kept outside too. This was my introduction to the marque's hallmark "Magic Carpet Ride" and I became a new fan.
This autumn Rolls-Royce revealed its newest model: the Extended Ghost that follows the first ever Goodwood Ghost launched in 2009 that become the most successful model in the company's 116-year history. It was all on track and then the pandemic happened.
In an outreach, Müller-Ötvös, wrote of the "invisible enemy [that] cast a grave and stubborn shadow on the world. At Rolls-Royce, we kept our spirits up. Rolls-Royce will always continue driving forward. Our company will be neither defined nor limited by the temporary constraints of the times. We will continue planning for a better tomorrow with positivity and hope, striving for perfection and producing powerful symbols that inspire greatness and ambition."
In the same message he also outlined the pillars of the most technologically advanced Rolls-Royce ever that are reflected in the car's 'Post Opulent' design philosophy. We highlight the five points he made.
Endure: At Rolls-Royce, we have kept our spirits up. With the focus on the well-being of our people in Goodwood, and around the world, we continued work on finalising this remarkable motor car. The experience reminded us that Rolls-Royce, with the iconic Spirit of Ecstasy at its prow, has endured with resilience and continues to serve as a symbol of ambition and endeavour.
Resonate: To create a product that would resonate, we had to listen very carefully to the demands and desires [of the clients]. And we did. They told us that they enjoyed Ghost's versatility and breadth of character. It is a car they enjoyed driving themselves. They also appreciated the car's pared-back simplicity, or as they put it, "a slightly smaller, less ostentatious means to own a Rolls-Royce."
Implement: The demand for even more minimalism in design resonated with findings of our Luxury Intelligence Unit and designers in Goodwood, who, for years have been tracking an emerging contemporary movement within a particular layer of luxury consumers, which we call 'Post Opulence'. We found that these clients [have] a marked tendency towards luxury objects that celebrate reduction and restraint – that don't shout, but rather, whisper. They are seeking design purity, rejecting obvious and unnecessary embellishments and overt complication. They require innovative, but effortless, technology and real engineering substance.
Recalibrate: We remain alert for any signs of a recalibration within layers of the global luxury marketplace. And so, five years ago, we set about the creation of our new Ghost. And such was the task that the only components we deemed fit to carry over were the Spirit of Ecstasy and umbrellas. Everything else is entirely new. The car has been designed, engineered, and crafted from the ground up, to [reflect] desires of a post-opulent group of clients.
Express: Ghost is the purest expression of Rolls-Royce yet. It distils the pillars of our brand into a beautiful, minimalist, yet highly complex product that is perfectly in harmony with our clients' and, I believe, perfectly in tune with the times in which we are all living.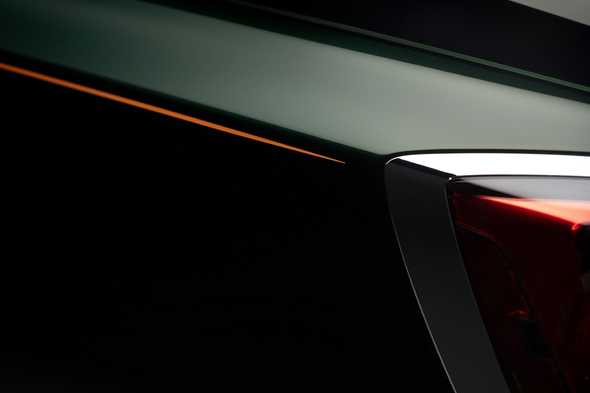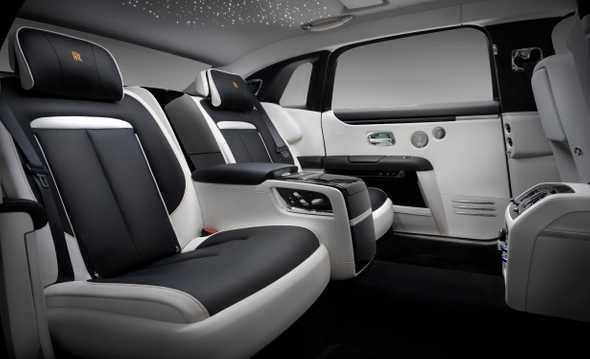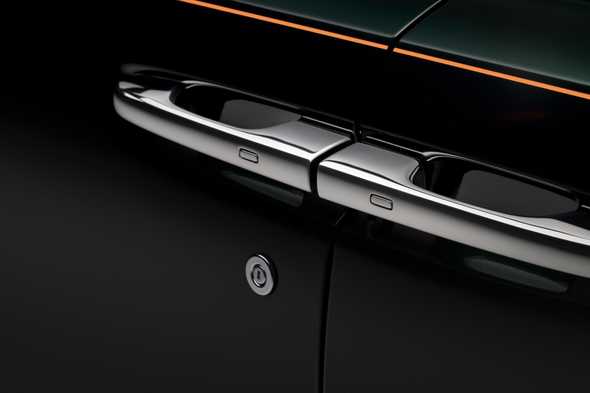 Photo Credit: Rolls-Royce Motor Cars
---