Rev Your Engines! The Bizzarrini Giotto is Here to Thrill
January 28, 2023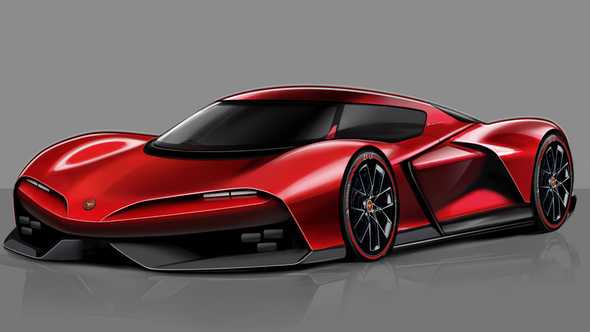 The Bizzarrini brand, reborn in 2022 with the 5300 GT Corsa Revival, has unleashed its latest masterpiece – The Giotto! Named after the legendary founder Giotto Bizzarrini, this limited-edition super sports car is a true masterpiece that blends Italian design, luxury, and driving enjoyment like never before.
In an epic collaboration, design great Giorgetto Giugiaro, who once worked on the 5300 GT, joins forces with his son Fabrizio to pen the design of the Giotto. The bespoke carbon fibre body is a work of art, crafted to perfection by a team of brilliant engineers and designers, fusing style and performance like never before.
The Giotto stands out with its classic low-slung supercar profile and Bizzarrini's signature design elements, like the iconic dual bonnet-mounted vents, now updated with ultra-slim LED headlights and a prominent centre-mounted badge. The Giotto is also marked by its predatory stance, with a rear-mid engine that conveys raw power and dominance. The aerodynamic teardrop shape and gentle curves at the back make this car a visual treat.
Giorgetto Giugiaro said, "Designing an entirely new car from Bizzarrini is a dream come true. With the Giotto, we honor the past while embracing the future, with a car designed for purpose and incorporating the latest aerodynamic technologies."
Giotto Bizzarrini, a genius engineer and test driver, made his name at Ferrari, where he played a key role in the development of the 250 GTO. He was also known for his work on the famous Lamborghini V12 engine, which was used by Lamborghini until 2010. His rare set of diverse skills defines the character of the Giotto.
Paired with an exclusive naturally aspirated V12 engine and an eight-speed dual-clutch transmission, the Giotto's development is led by CTO Chris Porritt, formerly of Aston Martin, Tesla, and Rimac. Chris says, "Our vision for the Giotto is clear – to develop a car that appeals to experienced drivers seeking purity, authenticity, and rarity. It's vocal, emotive, practical, and luxurious, all wrapped up in the personality and emotion of a bespoke Italian brand."
The Giotto will be made of the lightest, strongest, and most suitable materials available, including a composite body structure that meets or exceeds worldwide safety standards. Testing begins in 2024, with technical details to be revealed throughout 2023. Get ready to experience the thrill of the Bizzarrini Giotto, a new chapter in the story of this legendary Italian brand – watch this space!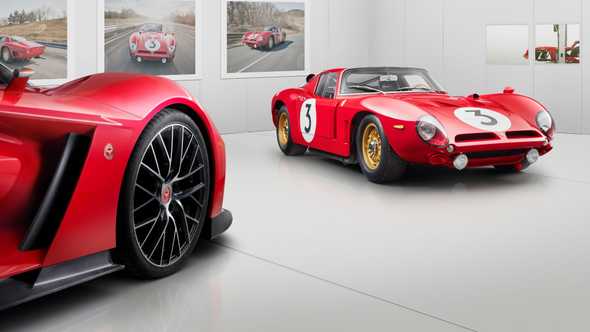 ---