What happens In Las Vegas
October 10, 2022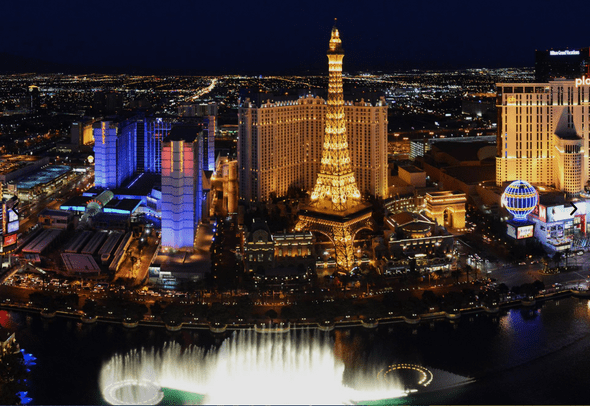 Known for its gambling, shopping, fine dining, entertainment, and nightlife, Las Vegas is a hedonist's delight and what happens In Las Vegas doesn't necessarily need to stay there. Plan your trip around these experiences to make the most of it.
Wynn Las Vegas Announces Awakening: Billed as 'An Unparalleled New Show Experience' Wynn Las Vegas premieres Awakening on Nov. 7. An unprecedented spectacle, Awakeningimmerses audiences in the custom-designed, 360-degree Awakening Theatre. The show is conceived and created by Bernie Yuman, Baz Halpin and Michael Curry, and narrated by two-time Academy Award-winner Anthony Hopkins. Awakening invites audiences to join the quest of a heroine and her two fellow travellers as they seek to reunite two lost lovers. Infused with modern day myth and magic, the show comes to life through a combination of dramatic choreography, technology, fantastic creatures, and a custom sound system designed to showcase its breath-taking original musical score. The theatre features 1,600 seats, each within 75 feet of centre stage and equipped with a sound system that envelops audiences through WynnSonic featuring PHBX Technology that creates 3D sound. Elaborate set designs are showcased as the journey unfolds across a 60-foot prismatic stage, made of dichroic glass and custom LED screens. More than 300 costumes, inspired by haute couture, bring the five unique and visceral worlds of Awakeningto life.
Bortolami's Artist / City Initiative:Bortolami announces the new edition of its Artist / City initiative in downtown Las Vegas with New York–based Japanese painters Koichi Sato and Susumu Kamijo, and Los Angeles–based artist Jonas Wood. Expanding exhibition programming outside the gallery's walls, the Artist / City initiative pairs artists with an unconventional space in an American city for a longer duration than a standard gallery exhibition, granting artists freedom to push the boundaries of their creative practices. In this site-responsive exhibition in Las Vegas, the artists have each worked on a series of new paintings, which will occupy the vacant site of a former Greyhound bus terminal adjacent to the Plaza Hotel & Casino. The exhibition will be on view from Nov. 18 to Feb. 26.
Katy Perry Announces 2023 Show Dates:Katy Perry is giving music fans 14 more chances to see her in Las Vegas with the announcement of new 2023 show dates to her highly acclaimed Las Vegas residency "Katy Perry: PLAY," at Resorts World Theatre. The new shows are scheduled Feb. 15-25 and March 3-April 15. The new 2023 show dates kick-off the second year of the larger-than-life residency which premiered on Dec. 29, 2021, in the newest theatre on the Las Vegas Strip.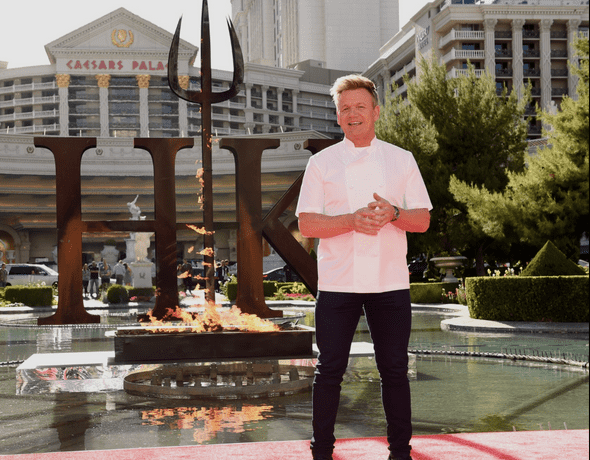 Reserve your spot with Gordon Ramsay: Ramsay's Kitchen at Harrah's Las Vegas, led by multi-Michelin-starred chef and television personality Gordon Ramsay, is now accepting reservations through OpenTable. Ramsay's Kitchen, which marks the celebrated chef's sixth Las Vegas restaurant in partnership with Caesars Entertainment, offers a glimpse into Chef Ramsay's personal kitchen and takes guests on a culinary journey inspired by his travels around the world. The Ramsay's Kitchen menu will offer a mix of original specialties infused with Vegas flair, specifically curated for the Entertainment Capital of the World. The 244-seat restaurant at Harrah's Las Vegas will be open from 11 a.m. to 11 p.m. and will feature a seven-seat seafood counter, full bar and private dining room.
Chicago returns to The Venetian Resort Las Vegas: The most successful and critically acclaimed rock bands of all time – Chicago – announced it will return to The Venetian Theatre inside The Venetian® Resort Las Vegas in 2023 for the sixth year in a row for an eight-show limited engagement. The shows will be held on Feb. 24 - 25 and March 1, 3, 4, 8, 10, 11 at 8 pm.
Sir Rod Stewart 2023 Concerts:Legendary Rockstar Rod Stewart will return to Las Vegas in 2023 for 13 shows of his acclaimed residency "Rod Stewart: The Hits." presented in partnership by Caesars Entertainment and Live Nation Las Vegas, at The Colosseum at Caesars Palace. "Rod Stewart: The Hits." will perform select dates in May and November. For more than 10 years, the two-time Rock and Roll Hall of Fame inductee has delivered an arena-sized concert in an intimate concert experience that's exclusive to Las Vegas audiences, with no seat more than 145 feet from his majestic stage. The hits-packed setlist includes songs like, "You Wear It Well," "Maggie May," "Da Ya Think I'm Sexy," "The First Cut is the Deepest," "Tonight's the Night," "Every Picture Tells A Story," "Infatuation," and "Forever Young." The 2023 concert dates are: May 3, 5, 6, 10, 12, 13, 15; Nov. 10, 11, 15, 17, 18, 22.
Bruno Mars at Park MGM:Multi-GRAMMY Award-winning superstar Bruno Mars announced 10 new show dates at Dolby Live at Park MGM in Las Vegas. The 10 show dates are: Jan. 25, 27, 28; Feb. 1, 3, 4, 8, 10, 11, 14. Fourteen-time GRAMMY-Award winner and 30-time GRAMMY Award nominee Bruno Mars is a celebrated singer, songwriter, producer, and musician who has sold over 200 million singles worldwide, making him one of the best-selling artists of all time.
David Blaine in Spades:Exclusively at the Resorts World Theatre where Blaine continues to push the limits, mesmerizing the audience with never-before-seen magic, awe-inspiring illusions, and death-defying stunts in the newest theatre on the Las Vegas Strip. Throughout the one-of-a-kind production, Blaine utilizes the unique, state-of-the-art features of the Resorts World Theatre incorporating large-scale installations. Six new 2023 show dates: Jan. 6, 7, 27, 28; March 10, 11.
FOREIGNER Returns:to The Venetian Resort Las Vegas for a three-week residency. The shows will be on March 24, 25, 29 and 31 and April 1, 5, 7 and 8, 2023.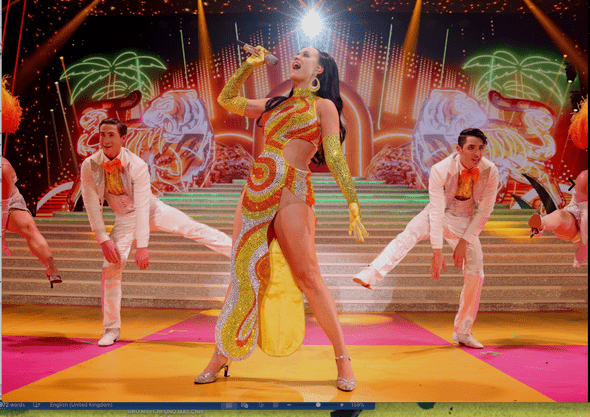 ---