Diamonds are Forever
November 03, 2022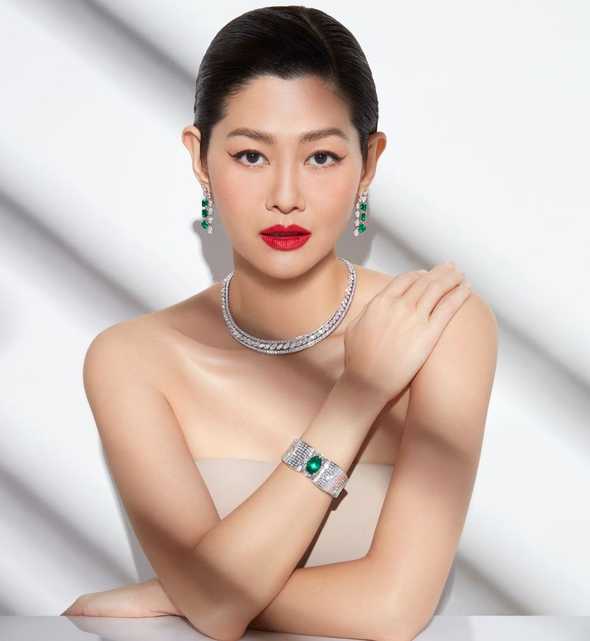 Sirus Tanya, a Thai jewellery brand founded by Creative Director, Sirus Tanyawattanakul, unveiled its New High Jewellery Collection 2022 of more than 40 pieces at its flagship store at the Siam Paragon, Bangkok. The creative designer's muse for this collection is Thai actor Suquan Bulakul. Says the creative director, "We constantly envision how Suquan will look while wearing the high jewellery pieces, so it is no wonder that she reflects and represents the identity of Sirus Tanya flawlessly. Sirus Tanya is about delivering the best. We do not just focus on beauty but also take a holistic approach to practicality. It's also about elegance and meticulous attention to details in every step from casting to stone setting and quality control before delivering to customers."
The key pieces within the collection are:
The Scarf: Inspired by a classic accessory, The Scarf is about confidence, strength, and beguiling grace. Over 1,000 baguette diamonds are arranged in a fluid silhouette, striking the perfect balance between the delicate and the bold.
The Idol's Eye: The necklace features dazzling Marquise-shaped diamonds. Their refined cuts are chosen to reflect the power of a woman's gaze. Draping gently around the neck, rounded diamonds are featured on both sides, giving the illusion of two necklaces coming together as one — a seamless expression of harmony.
Toi et Moi: Encrusted with diamonds, the 'Blue Sapphire' bangle is gracefully accentuated with Royal Blue Sapphires at both ends. Sapphires of equal shape and size exude a subtle grandeur for a harmonious expression of elegance, courage, and strength.
The Cleo: Baguette diamonds give the design sophisticated glamour, while the centrepiece – Colombian Cabochon Emerald – provides a soft yet striking elegance.
The Palm: The leaf-shaped design is inlaid with baguette and round diamonds, a true expression of natural beauty.
The Ribbon: Baguette and round diamonds are woven together to form a soft, braid-like pattern.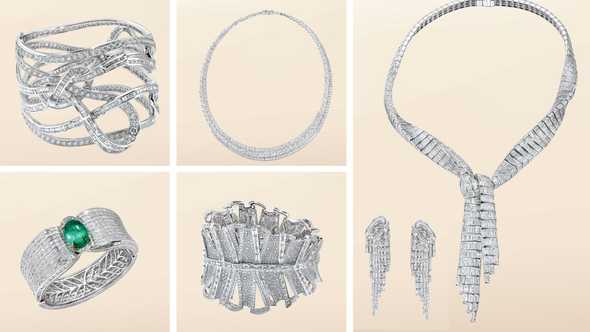 ---