Beach Polo: Asia's only tournament in Hua Hin
April 10, 2022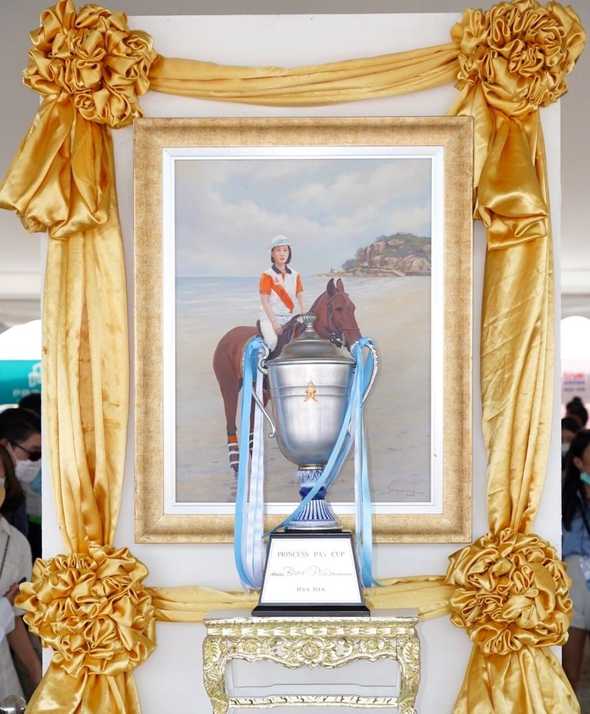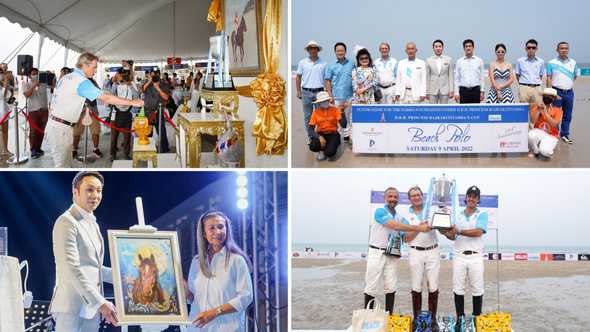 The fourth 'InterContinental- B.Grimm Beach Polo 2022 Championship at the beachfront of InterContinental Resort Hua Hin was a fun-filled day that saw Thailand lift the HRH Princess Bajrakitiyabha Cup on 9 April 2022. The tournament featured four teams: Thailand, Singapore, Hong Kong and Malaysia. The tournament is a collective effort by B Grimm, Proud Group, InterContinental Hua Hin Resort and Bluport Hua Hin. The tournament hopes to promote the resort town as a premier destination for professional athletes and sports enthusiasts.
The day of polo matches on the beach was followed by a gala dinner, a concert by Bangkok Symphony Orchestra and an art auction, all on the hotel's beachfront grounds. The proceeds from the event went to the Nabha Foundation under the patronage of HRH Princess Bajrakitiyabha. The Nabha Foundation aids the underprivileged and helps rehabilitate women serving prison sentences.
Suwat Liptapanlop, former Deputy Prime Minister who is also the president of the tournament's organising committee, said, "Aside from promoting Thai polo on the world stage, this tournament will help publicise Hua Hin and Thailand as a major tourist destination."
Added Harald Link, chairman of the tournament, President of the B.Grimm Group and the Equestrian Association of Thailand, "The event demonstrates the country's potential in hosting an international-scale polo tournament. The unique challenge of the beach polo is to calculate and monitor the tide times each year to determine the right time when the tide has receded to an appropriate level for the competition. Also, the polo ball has been changed – for this tournament, we used a rubber similar to a soccer ball. But rules of competition according to international standards applied."
Apart from the competition, the beachfront also saw shops, food and beverage outlets, and fun-filled activities sheltering under the giant white marquee. The first significant event on the Hua Hin social calendar after a two-year pandemic enforced hiatus attracted polo enthusiasts not only from Hua Hin but from Bangkok as well.
Executive Director of Proud Group Proudputh Liptapanlop added, "InterContinental Hua Hin Resort is delighted to jointly host the tournament for 11 years in a row. The beach in front of our hotel is ideal for holding the tournament and there are 5-star facilities in place to support the event."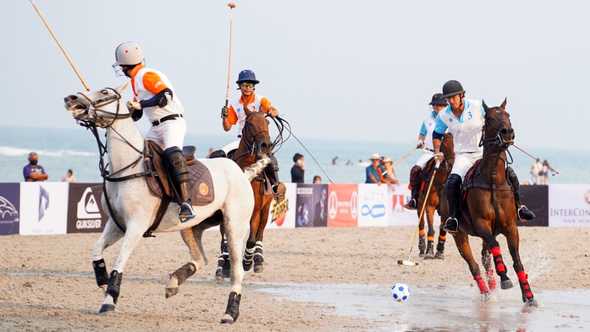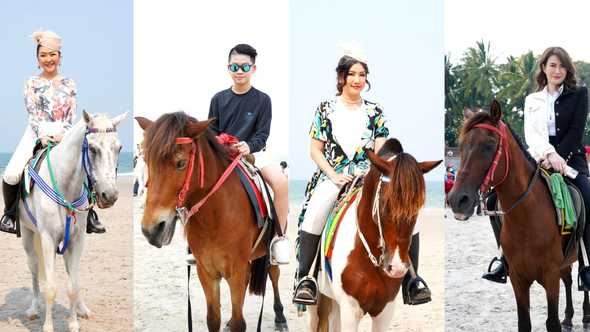 ---