Last Minute Christmas Gifts?
December 19, 2021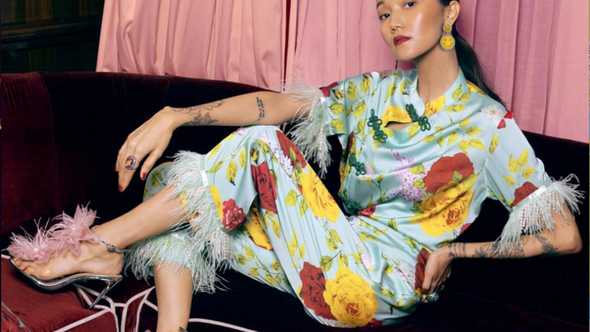 The half British and half Chinese founder, Alison Yeung, who was known as the Louboutin of Shanghai is, famous for her unique blend of British eccentric charm and Chinese elegance. She hasyou covered when it comes to last minute gifts. Allavailable online at www.mary-ching.com. Best part? They don't look last minute.
Step Out in Style 'I firmly believe that with the right footwear one can rule the world.' said Bette Midler and she is right. Besides like Manolo Blahnik put it, 'Shoes are the quickest way for women to achieve instant metamorphosis.' Cynthia isa round toe stiletto in silver metallic Napa and PVC, with ostrich feathered pearl flower detail. Finished with Imperial purple leather soles for a flash of Mary Ching opulence. Corley is a pointed toe stilettoin black satin and PVC, with pearl lip detail. Also finished with the Mary Ching signature Imperial purple leather soles. Isabelle is a mule in white linen, with a black velvet Chinese knot detail andKatryina in red suede comes with a metallic gold leather fortune cookie detail with signature Imperial purple leather soles.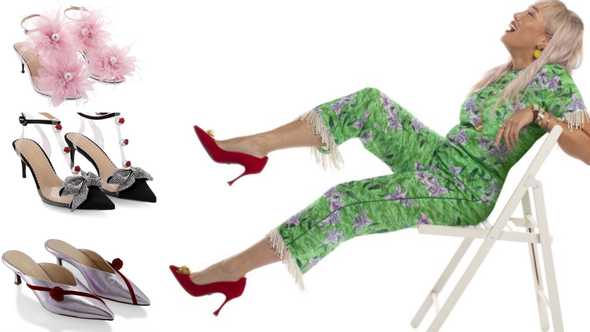 Lounge All day If the past two years have taught us anything, it is to lounge at home in comfort and still be chic. You never know when you'll have to get on a zoom call.The Grey Luxurious Cashmere sweater and Tapered Pants set is comfort personified. The sweater has a slouchy silhouette of pure cashmere with ribbed cuffs and hem. A pearled button detail added to the back of the neckline asa distinct feature or to simply attach your matching scarf. An easy wardrobe essential when lounging about or running out the door but remaining chic. The Onyx Black Double Dragon Cashmere Hoodie is a show stopper. Beautifully crafted with ribbed trims, pouch pocket and Double Dragon patch detail. The Grey Stork Slouchy Sweater is a Cashmere Crewneck, ribbed cuff, hanging ribbed hem and Stork patch detail. It's guaranteed to keep you smiling. While the Golden Beige Tiger Cashmere Hoodie and scarf is beautifully crafted with ribbed trims, pouch pocket and a Tiger patch detail to make it one of a kind. Stunning is the Lilac Double Dragon Cashmere Hoodie with ribbed trims, pouch pocket and Double Dragon patches. All hoodies and sweaters can be paired with matching pants.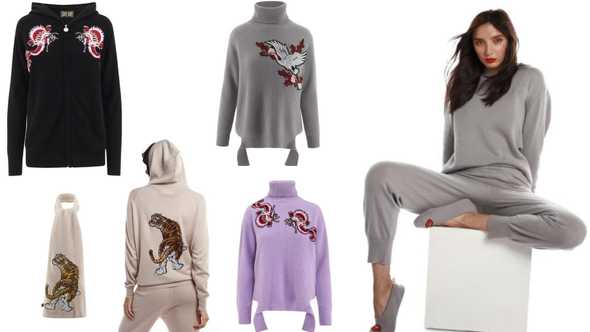 Jewelled tones Ring out the false, ring in the true or just get yourself a Pop Candy ring (top row). Created in Mary Ching's London studio from enamel and semi-precious stones, these rings are fun one of a kind pieces. Choose from Blue Topaz oxidised silver ring with rainbow sapphires surrounding, Green peridot oxidised silver ring with animal enamelling or Rose quartz oxidised silver ring with animal print enamelling. For an even bolder look think Titanium Fortune Cookie Ring. Iconic to the Mary Ching. Special custom messages can be engraved on the Fortune Cookie Ring. Or choose from the Wild Creature collection ­– Pink enamelled owl wearing a rainbow of sapphires and a bear like creature with jewelled eyes.

Nothing says Christmas like the Binary Star Earrings of oxidised silver with semi-precious amethyst. And sure to bring a smile to the face are the Playyful Smiley Face Earrings: Oxidised silver earrings with multi-colour enamel surrounded by semi-precious amethyst stones (Several colours to choose from). To order click here.
All Images: Mary Ching
---