9 Festive adventures for the Aman Junkie
November 30, 2021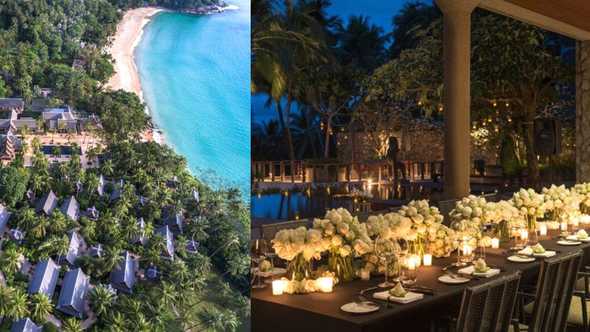 As the year draws to a close, there is no better time to celebrate and make lasting memories with loved ones. Whether finding solace in a spacious villa or enjoying festive traditions from across the globe, Aman, any Aman, would be the perfect place for the year-end celebration for the Aman junkie. The Front Row curates its favourites.
AMANPURI, Thailand: Aman's original place of peace, Amanpuri, has hosted Christmas and New Year festivities for over three decades. The fabled Phuket retreat has an exclusive 10-night private jet journey originating from London, Paris, Dubai, and Moscow this year. Those travelling from London, Paris and Dubai will arrive on Amanpuri's peninsula on 22 December and depart on 1 January. Guests flying in from Moscow will begin their adventure a week later, on 29 December, and return on 8 January. Every day in between arrival and departure will be personalised to individual interests, with bespoke activities and excursions on offer, ranging from pasta making and mixology masterclasses to sailing lessons and holistic massages, and no less than seven memorable dining experiences. Those spending the festive season at the resort are invited to a series of specially curated events commencing 22 December with a Beach Barbeque at dusk. Other celebrations include a White Christmas-themed Christmas Eve feast, with the resort transformed into a winter wonderland accompanied by ballet, acrobatics and Jazz quartet performances. Also, nightly themed dinners take guests on culinary journeys from across the Aman globe. In addition, Amanpuri's iconic New Year's Eve party this year pays homage to Aman Venice with a Masquerade Ball.
AMANPULO, Philippines:One of the best times of year to visit the Philippines, the festive period here offers a uniquely authentic experience of island life. Daily snorkelling tours depart to Pamalican Island's House Reef, home to tropical fish, corals, and other marine life. At the same time, the Filipino tradition of merienda, or afternoon tea, offers a selection of delicious local delicacies while festive music fills the air. Finally, each evening at sundown, guests are invited to toast to the famed Pamalican sunset with cocktails.This season, Amanpulo also invites guests to join one-off dining experiences that will take them on a journey to Aman destinations worldwide. A culinary journey to Aman Summer Palace promises an exquisite Chinese set lunch menu on 22 December; contemporary American cuisine inspired by Amangiri is the focus of the seven-course dinner served on 23 December and Christmas day travel to Indonesia with a seafood market at the Picnic Grove inspired by Amankila. Diners on December 28 and 29 can go Thai or 'tour' the izakayas of Tokyo. On New Year's Eve, the countdown show inspired by Broadway is a nod to the most anticipated Aman destination – Aman New York. Welcome, 2022, with an exquisite brunch inspired by Aman Kyoto on Jan 1.
AMAN-I-KHAS, India: On the fringes of Ranthambhore National Park,Aman-i-Khásoffers an authentic wilderness experience. In addition to daily safaris and cultural excursions, special festive events showcase the local culture. Daily, from 17 – 31 December, guests can try the ancient art of bangle making with famous bangle makers from a village just two kilometres from the camp. Guests can also learn more about Marwari horses, getting up close with this important breed once prized by the Rajput rulers of Rajasthan. The experience includes an insightful lecture by Vikram SinghChauhan, founder of the Maa Ashapura Farm. He also offers insights into the folklore and culture that have defined the region for centuries. Also, enjoy Christmas traditions with a Christmas tree decorating session and a spectacular Christmas Eve celebration, with a five-course gastronomic feast.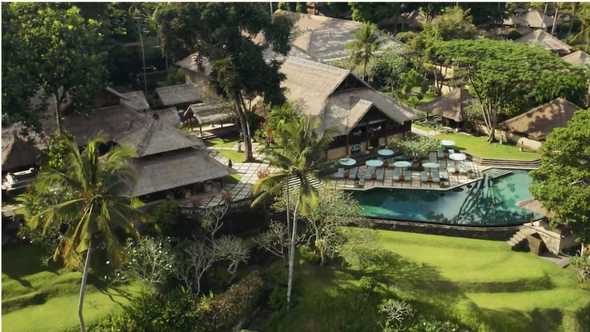 AMANDARI, Bali, Indonesia:Interwoven with the village of Kedewatan and the verdant drama of the Ayung Valley landscape, Amandari celebrates the natural beauty and rural culture of inland Bali. This season, guests are invited to engage with village life through several experiences and encounters, including guided treks through the countryside, dance performances by the local village children, and daily afternoon tea with Ibu Made and Ibu Wayan, two local villagers who bring with them a selection of Balinese sweets and traditional tea and coffee. In addition, to give back to the local community, guests can choose to participate in a complimentary cooking class, where they will learn the basics of traditional Balinese cooking before packaging the food and donating it to the local villagers. Plus, the New Year's Eve Night Market offers street food dishes, such as Ayam Bakar (grilled chicken with Bumbu Bali) and Pisang Bakar (grilled banana with palm sugar and roasted coconut), followed by a celebratory Thai-inspired brunch on New Year's Day.
AMANOI, Vietnam: The festive season is a wonderful time to visit Vinh Hy Bay. This year, the resort has curated children's activities ranging from Christmas crafts to tennis, cookie decoration and even a blind food tasting to spark the young ones' senses. Archery, stargazing, and movie nights are also on offer. Gastronomic journeys include a six-course degustation menu on Christmas Eve, a fresh seafood feast on the beach on 26 December and a Japanese dinner with sake pairing on 29 December. On New Year's Eve, an evening of celebrations will begin with a cocktail, and canapé reception, followed by a six-course gala dinner served in the Main Restaurant accompanied by several performances, including a local magician, a jazz band, Vietnamese dancers and a DJ.
6. AMANERA, Dominican Republic: Surrounded by the golden sands of Playa Grande, Amanera will host several themed events from 18 December through to 2 January, inspired by its tropical setting and Aman properties across the globe. On 21 December, the Noche Asiatica, an Asian-themed evening, invites guests to a culinary adventure to far-flung corners of the continent. On 23 December, the Sabores de Asia (Flavours of Asia) dinner offers a taste of Southeast Asian cuisine, hailing from its sister Aman properties such as Amanoi in Vietnam, Amanpulo in the Philippines, and Amanpuri in Thailand. Or experience authentic local culture, head for the Cerdo a la Puya at the Beach Club – a traditional dish of roasted pork slow-cooked over a fire pit for over six hours. New Year's Eve brings an exquisite tasting menu, followed by a Studio 54-themed beach party with a DJ, dancing and a firework. The resort will also continue its connection with the local community this season with the Tree of Wishes, which takes pride of place in the resort lobby. From 18 December, the tree's branches will be decorated with notecards representing individual needs for equipment, supplies and repairs for the Hogar de Ancianos Maria Trinidad Sanchez, a local nursing home. Guests are invited to donate in this celebration of giving and receiving.
AMANJENA, Morocco: Set within an oasis of palm trees and olive groves, Moorish heritage is reflected throughout Amanjena's piséwalls and manicured private gardens. Reminiscent of a sultan's palace, the resort is opulent. From 24 December to 1 January, the resort will offer seasonal activities for children, including Christmas crafts and treasure hunts alongside activities for adults such as a cocktail making class and a tennis tournament. The programme will also feature events inspired by Aman properties across the globe. These include a Turkish coffee and teatime, inspired by Amanruya's home in Bodrum, and a Japanese afternoon tea paying homage to Aman's three properties in Japan: Amanemu, Aman Tokyo and Aman Kyoto. Amanjena continues to support Les Enfants De L'Atlas Orphanage and Jarjeer Donkey Refuge this festive season.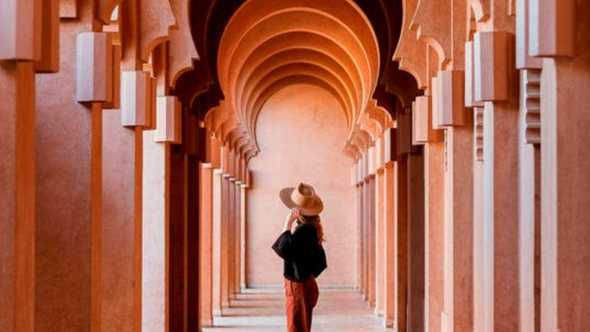 AMANGIRI, North America: In the sublime wilderness of the Utah desert, Amangiri works closely with its neighbours providing support for the community with various fundraising initiatives. This December, to support the elderly community, guests can get up close and personal with the delicate craft of rug weaving. Passionate Navajo artist Charlene Isaac Hunt will weave an intricate traditional Navajo blanket that guests can win in a raffle draw. Proceeds of the raffle will go towards the Adopt-a-Native-Elder charity. Or you could donate a teddy bear to CUDDLE Outreach, a local organisation that aids children in foster care and will share the bears as Christmas gifts. Alongside sunrise yoga, mountain hikes and sunset cocktails, highlights include fascinating storytelling sessions and evenings filled with live music. This is your chance to connect with Peter MacDonald, one of the last surviving Navajo Code Talkers who shares fascinating tales from World War II. This year's Christmas tree, titled The Tree of Life, is a work of art by Colombian design studio Verdi. Handcrafted in sustainable fibres, copper and straw, the installation makes its North American debut at Amangiri. It will be show until mid-January.
AMAN VENICE, Italy: Throughout December, excitement fills the air in Venice, and the city's cobbled streets, charming squares, and romantic canals come alive with a magical festive feeling. In Aman Venice's Palazzo home, festivities begin on 6 December, when, in Christmas tradition, guests are invited to leave a shoe outside their door at night – San Nicola may visit and leave behind an early gift. The traditional theme continues with a ceremonial tree lighting and multi-course Christmas Eve and Christmas Day tasting menus. On New Year's Eve, the celebrations mean an exquisite dinner with musical entertainment. Finally, as the time nears midnight, guests can choose to be whisked away by boat to watch the fireworks over the Salute before returning to enjoy yet another Italian tradition, Zampone e Lenticchie, for a truly impressive start to 2022. This season, Aman Venice will support the rehabilitation programme at Padova Prison once again, which is home to a pastry workshop where inmates make award-winning panettone. Padova-made panettone will beserved – and available for guests to buy – at Aman Venice throughout December, with proceeds supporting the prison's rehabilitation efforts. For details visit: www.aman.com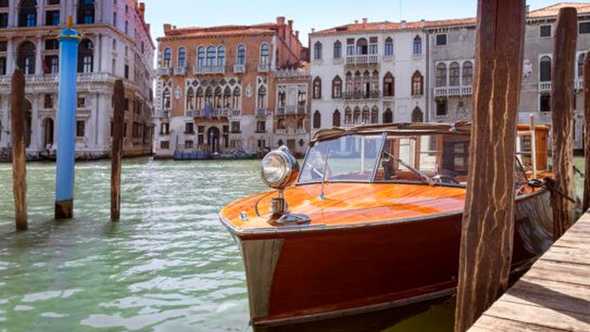 ---