Reggie Pryor and his passion for Jazz
May 23, 2021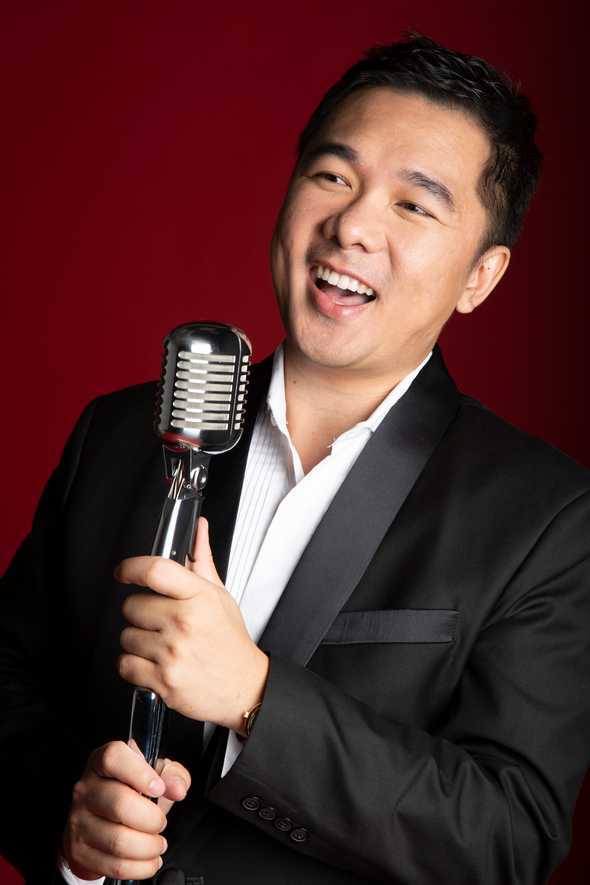 Love Anthology is the first album by Singapore's homegrown jazz singer and globe-trotting financier, Reggie Pryor. A collection of iconic love songs, this debut album is a heartfelt ode to a genre Reggie finds himself devoted to.
Love Anthology comprises 12 iconic jazz standards such as La Vie En Rose(I Love You),For Sentimental Reasons, and Ev'ry Time We Say Goodbye, tunes made famous by legends such as Louis Armstrong, Edith Piaf and Ella Fitzgerald. Co-produced by Reggie and accomplished local saxophonist Daniel Chia, the album also features Grammy-nominee Adam Omar Hawley and well-known industry professionals such as Steve Hall, John Dip Silas, Arthur Kam, Hiroaki Maekawa, Tony Lakatos and Rit Xu.
Music is in Reggie's blood; his childhood steeped in church hymns, classical piano, guitar, and choirs. Despite his high-octane finance career, Jazz has remained an all-encompassing passion. Thank god for that! This is a baritone you have to listen to.
How would you describe your approach to Jazz? My musical taste was inspired by Cool - and West Coast Jazz. I am in my element, singing more relaxed tempos with lighter tones and lyrical melodies. I mainly focus on the romantic appeal of a crooner enjoying the power of smooth delivery of masters like Nat King Cole and Tony Bennett. Their controlled voices have immortalised their quintessentially classy and elegant style of Jazz.
Love Anthology features 12 jazz standards. Why did you select these? What links them? It is love – love experienced in everyday lives. Instead of assembling an album of random love songs, I opted for my favourite songs representing different aspects of love, from falling in love, its pleasures and pain, to marriage vows, honeymoon bliss, eventual parting and a child striving to meet expectations of a loving mother. Regardless of one's stage in life, I hope that there will be songs in the album that would resonate and be especially meaningful.
You said: "I wanted to bring back the glamour from the 1950s and '60s but with a modern take? Explain the contemporary take. I actively listen to current music trends and Jazz to understand what appeals to current generations. Instead of strictly performing standards,Love anthologyis a compilation of songs from the past decade. I hope to surprise listeners with the jazzed-up version of Bruno Mar'sJust The way you Are. My band and I also included some synthetic elements in some of the standards and did some fresh re-interpretation of those songs with unexpected interludes with instruments like the flute, for example, forWaveand The Shadow of Your Smile. Jazz musicians need to do more of the former – jazzing up current popular songs or even some of the older non-jazz hits. Such unconventional takes will make Jazz more relatable. Listeners will also realise that Jazz can be fun and versatile!
Jazz has not had it easy. Where do you see the genre positioned today in Singapore and Southeast Asia at large? There is quite a bit of room for improvement for Jazz in the region! Mandopop, local pop-rock and local ballads continue to rule the region. And then there's K-pop! Jazz has continued its slow progression in capturing a new audience. However, I do see this changing quickly with more people returning from studies and work abroad where they have been exposed to Jazz. The digital media platform has also enabled people to access music of some of the less commercial jazz artistes who would not otherwise be familiar to us. In the past decade I have noticed more enthusiasts attending global jazz festivals like Java Jazz in Jakarta. More countries and individual cities are organising their own festivals to attract a global audience.
What is the Singapore Jazz scene like? There is understandably a large audience for Mandopop in Singapore on top of pop culture. It is not easy to gain an audience solely with jazz music. Many jazz musicians like Nathan Hartono and Joanna Dong have had to expand their repertoire beyond Jazz. That said, I am glad about the continual efforts to support Jazz locally with events like Sing Jazz (since 2014) attracting international, regional and up-and-coming jazz names. I hope to see more concentrated collaborations with government agencies and the local jazz community to promote local talent.
Where in Singapore would you go for a jazz fix? To get a good jazz fix, I would typically go to Cool Cats. However, with no live music being allowed now, nothing beats turning on my Spotify or Apple Music and playing my jazz playlist on my B&O speakers in my living room with a glass of good wine or two.
Is Jazz your sole soundtrack for the day? What other genres do you listen to? What's on your Spotify list? I listen to an array of music: gospel, K-ballad, R&B and Lo-Fi. What might surprise you is that I have the popular Korean boy bands BTS and EXO on my playlist! I find it essential to know what people listen to and explore ways to jazz up the songs to show that Jazz can be cool too! Music ultimately is about expression, and different cultures add interesting different flavours.
Contemporary jazz artistes that speak to you? And why? Gregory Porter. He is like the new-age Nat King Cole, with rich vocals and a smooth, mesmerising delivery.
What has Jamie Foxx's animated feature Soul done for the genre's popularity? Soul is about finding purpose in life instead of getting lost in the mundanity of daily life. The movie transcends music to answer an existential question – what do you live for? The choice of a jazz theme as its soundtrack is so aptly moving as the movie is about finding one's soul and Jazz at its core is about barring one's soul.I am glad that Pixar & Disney decided to introduce Jazz to their audience and celebrate Jazz's African American root with their first black lead character. However, I wish they make the story easier to digest for the wider audience (including younger ones) and make a catchy jazz original song easily identifiable. People know jazz music to be beautiful but hard to understand and self-indulgent. I was hopingSoulwould break some of these misconceptions. Nevertheless, it is a valiant effort to bring Jazz to popular culture!
What would your love letter to Jazz be like? As music preferences change with time, I hope that Jazz will continue to maintain its identity as spiritual music that bares its soul to its listeners yet maintains its freshness over time with its nature – full of improvisation, spontaneity, and excitement!
How do you see Spotify's role in expanding the market and reach of artistes? Is it levelling the playing field? I believe that digital music platforms provide more opportunities for new artists to put up their music online for people to discover. However, with more than 84,000 songs uploaded daily onto Spotify and Apple Music alone, in my view, the competition is stiff. Plus, it is not easy for new artists to be included on popular curated playlists by these platforms. It requires quite a bit of marketing budget to create the necessary buzz to ensure the algorithm picks up the new music. With social media, artistes also need actively manage their accounts. It can be nerve-racking to have to think about new content daily to engage the fans, as not all talented musicians are extroverts. Listeners are veritably spoilt for choice.
Love Anthology is available on CD and for digital download on Pryor's website www.reggiepryor.com, as well as on Spotify, Apple Music and iTunes.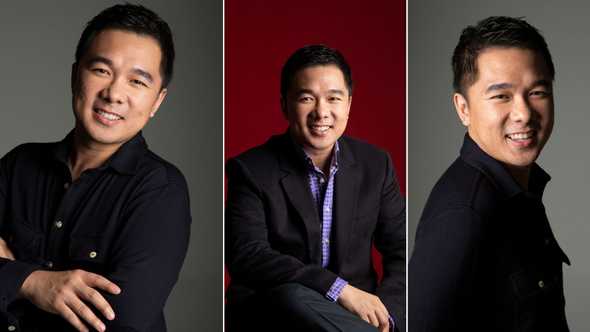 ---