I Just Had to Own the Lamborghini Urus
April 19, 2021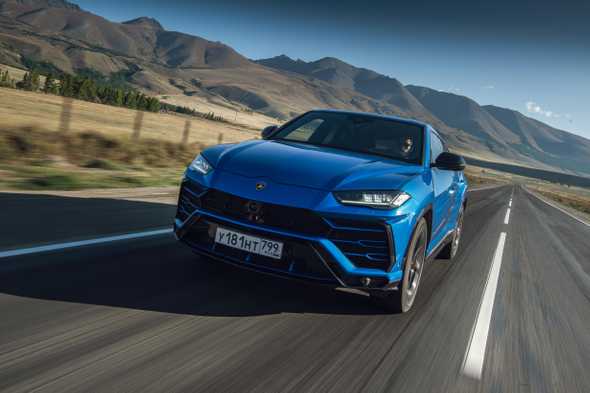 Tony Iommi, guitarist and king of riffs with legendary 'monsters of rock' Black Sabbath, has had a life-long passion for Lamborghini. His latest is the Lamborghini Urus.
Since forming in 1968 in the industrial British city of Birmingham, Black Sabbath has sold more than 100 million albums, enthralled fans in countless stadium tours worldwide, and influenced generations of rock bands. It does not come as a surprise that one of the original architects of the thunderous guitar sound of the heavy metal genre is a die-hard fan of Sant'Agata's celebrated engines.
Speaking of his passion, Iommi reveals, "I started with two Espadas in the '70s, one after the other, then I bought a Miura SV. When the Urus came out, I fell in love with it. It drives well, and it's comfortable; I was impressed with it the first time I tried it during a track day. It was great and very responsive! When I put my foot down, I couldn't believe it: it didn't seem right, with a car of that size going that fast. I had to own it. And I've gone mad on blue all of a sudden, so it had to be blue."
There's a similarity here: both Automobili Lamborghini and Black Sabbath share this uncanny ability to remain true to their values. While many bands adapted to the trends, Black Sabbath maintained a potent and consistent identity throughout. Says Iommi says, "For us, it was all about sticking to what we do, what we believe in and what we like, from day one and all the way through. I've never changed my style because it's fashion. We've been in and out of fashion ourselves as things around us were constantly changing. But we never compromised and came back as big as ever until we filled stadiums again. It was brilliant!"
"We started the heavy metal genre, which inspired bands like Metallica and Dave Grohl's Foo Fighters to find their own styles. Music changes as it goes on, but ours has pretty much stayed the same because that's what we do." Drawing a correlation to Lamborghini, he expands, "We have improved over the years, but we retained the original thing. Equally, Lamborghini has always looked for innovation while always retaining that unmatched power and unmistakable sound."
The pandemic and its enforced pause have Iommi taking stock, preparing for the moment when he can hit the road in his Lamborghini Urus.
"I've done 50 years of flying everywhere around the world umpteen times, so I think travelling days are over for me. Now it's nice to be in one spot for a bit, and – I can't believe it – this is the longest I've ever been in one place. But when it is possible to travel again, I'll drive the Urus to our house down in Sandbanks, by the sea in Dorset."
Meanwhile, he adds, "At home, I write and record quite a lot. And I am in touch with old friends, like Ozzy. We text once every week or two weeks – we're not very good on the phone – mostly about us sitting in! We never really talk about music or anything. Because we've done all that all our lives."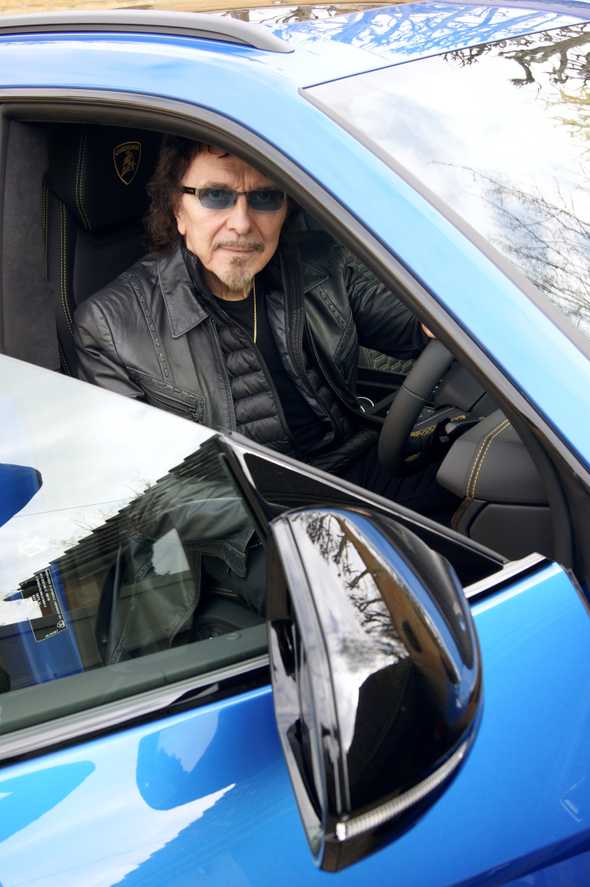 ---