Louis Vuitton: By the Pool Collection
April 06, 2021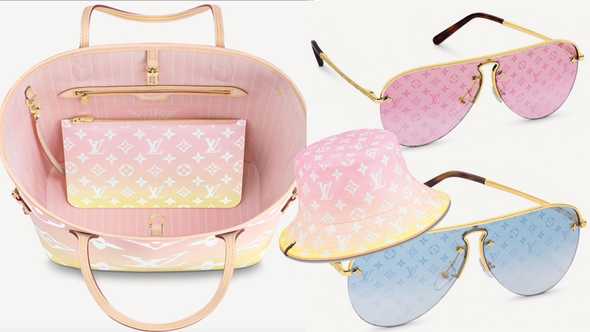 Louis Vuitton's 'Summer by the Pool' Collection by Creative Director Nicolas Ghesquière is all the therapy you need. So what if travel is still a big no, no! These playful gradient printed, monogram pieces offer the magic of summer and complete fashion therapy in one capsule collection. Wear the softer colours of sunrise or the bolder tones of sunsets.
We are in love with NeverFull MM tote bag in Monogram Giant canvas and gradient pastel colourway. The bag's side laces tighten for a sleek silhouette or loosen for a more casual look. The interior pouch doubles as a clutch. (Main image; (above) A peek inside the NeverFull Tote)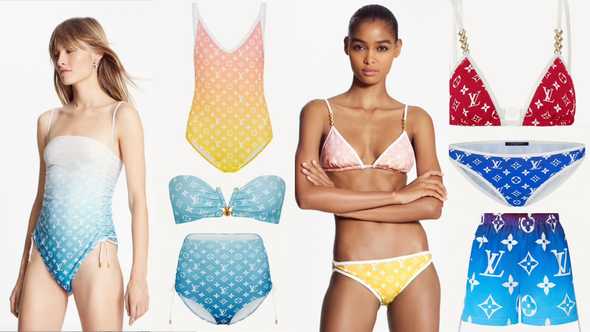 The monogrammed swimwear is a close second, the sun hat completes the pink fantasy. Throw in a pair of Grease Mask sunglasses, and you are the fashionista about town. A modern keyhole-style bridge counterbalances the retro feel of the aviator shape.
On your feet should be the special edition of the Lock It Flat Mule in gradient pink leather.

---