Vistajet's Easter Escapes 
March 26, 2021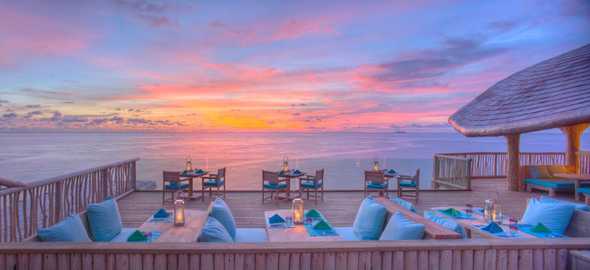 Soneva Fushi: sunset over the Indian Ocean, the Maldives
Any plans yet for the Easter weekend? If a luxurious escape is what you seek, you need Vistajet to widen your luxury horizons. The ultimate travel experiences it offers to its members of the Private World make the planning and the escaping that much easier. The global programme combines private travel with unfettered access to VistaJet's preferred stays in total privacy. This travel Black Book throws up several options. All you have to do is make that call.
If a private residence appeals, pack your bags for Tokyo. Down an idyllic street in the elegant Tokyo neighbourhood of Hiroo is Amom, a luxurious development of seven private residences. Developed by Hong Kong-based property developer Fuin, Amoma Hiroo offers seclusion, contemporary design, refinement, bespoke services and complete luxury. Says Luke Feihom. Chairman of Fuin, "We assembled a team of world-class specialists to create an unrivalled lifestyle offering in the most sophisticated and dynamic city in the world." With high walls surrounding each residence, privacy is a given at Amoma. The interior is a minimalist's dream come true – all light wood, glass, stone and bronze with the added charm of Hinoki wooden bathtubs, fireplaces, oak flooring and a central light-filled atrium. The concierge team is prepped to deal with any request, and the chef's table rival's Tokyo's best. Want to go out for a drive? There's a chauffeur-driven Rolls Royce Phantom on the stand-by.
(Below) Tokyo's ultra luxurious private residences, Amoma Hiroo

In Hong Kong, the doors open at best suites in The Upper House, known for its understated luxury and highly individualised experience. Hong Kong architect Andre Fu designed this small luxury hotel to redefine luxury ­­to mean 'a haven of calm and quiet taste'. Conveniently located in the heart of Hong Kong's business district, above Pacific Place, the hotel is just 30 minutes from the airport — approximately 35kms — and within walking distance of many tourist attractions. Always relaxed, never stuffy is the motto here.
(Below) On the Front Row at the Upper House Hong Kong

If a palace is what you seek, then you cannot do better than the Taj Lake Palace, Udaipur, with a choice of 83 rooms and suites that have commanding views of the lake and the walled city. All the rooms are in the original historic building. Breathtaking experiences offered here include: 'Gangaur — The Royal Barge', signature dining experience onboard the boat that once belonged to the Maharana of Udaipur. This boat featured in the James Bond film Octopussy. Another experience on offer is 'A Taj Safari'. It pairs a stay at the Lake Palace with the thrill of spending the night in a traditional machaan (jungle hideout), dining around a blazing bonfire and spending the day in the forest.
(Below) The spectacular Taj Lake Palace, Udaipur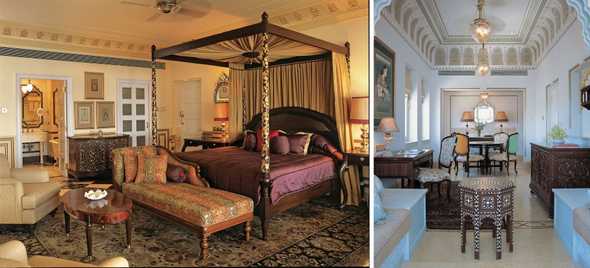 In Abu Dhabi, you would have the key to the Emirates Palace managed by the Mandarin Oriental hotel group. At the same time, in Dubai, you could holiday at Four Seasons Resort Dubai at Jumeirah Beach.
InTurkey, you have access to D Maris Baya, a hidden paradise on the Datça Peninsula ­– where the Aegean Sea meets the Mediterranean. D Maris Bay offers a spa, five à la carte restaurants, seven bars and three lounges. The bay's crystal-clear waters come with five white-sand beaches, one of which is Blue-Flagged. Water sports include water-skiing and windsurfing, and there's an international sailing school and certified dive centre. D Maris Bay also has its own custom-built Aria Open Sea motor yacht.
(Below) Holiday in Turkey at D Maris Baya

For that tropical island escape, think the Maldives and, in particular, Sonvea Fushi with its 63 beachfront villas and eight Water Retreat villas located in the Baa Atoll UNESCO Biosphere Reserve; and Soneva Jani, with its 51 overwater villas and three island villas set in a 5.6-kilometre private lagoon.
All you have to do is decide the experience you want and leave the details to Vistajet. (All travels are subject to restrictions and quarantine requirements of the countries involved.)
(Below) View from Emirates Palace in Abu Dhabi; The hammam at Four Seasons Resort Dubai

---