Mark Kingpayom's Travel Journal
April 02, 2021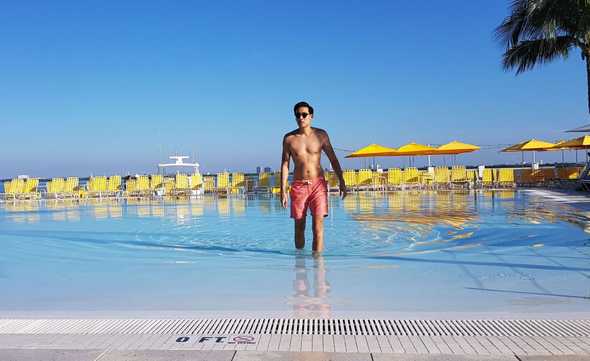 Ever the intrepid traveller, Mark Kingpayom's travels ground to a halt, just like it did for the whole world by the February of 2020. Travelling for Bangkok-based Mark isn't just a passion but part of his job as a savvy PR and communications professional. We are all chomping at the bit. But there's hope in the air. Vaccines are becoming available, and a future where we can pack our bags and jet off is within our reach. As we dust off the suitcases and rescue those passports from the depths of the drawer, we ask Mark where his first post-pandemic trip abroad would be given a choice. The answer is unexpected.
CHASING FLAMINGOS IN ARUBA
"Aruba," says Mark, "It has been on the top of my list. There's something so beautiful about sharing a beach with a flock of flamingos." No, flamingos are not native to the Caribbean, and they are not found all over Aruba. A stray family of these showy pink birds landed on a private island around 15 years ago and stayed. The Renaissance Island is also home to the Renaissance Aruba Resort & Casino. As we, in our mind's eye, see Mark pick his beach cabana and get up close and personal with the pink birds, charming everyone else in sight, we quiz him about the place that inspires him the most.
THE BIG APPLE
"Definitely New York City," comes the reply, "I was born and raised there and have been able to experience New York like a true New Yorker. Going to public school and being in one of the most culturally diverse cities in the world is quite an experience. You meet people from all around the world! The city never sleeps; there is always something to do and somewhere to go. It's fast, bustling, always on the move. You'll find the newest trends here. You will learn something new every time you step outside."
We get that. Simone de Beauvoir famously said: There is something in the New York air that makes sleep useless. And no one called her out on that one. Dorothy Parker called London 'satisfied' and Paris 'resigned', but New York she declared was "always hopeful. Always it believes that something good is about to come off, and it must hurry to meet it." One day we'll ask Mark for his 'best of New York' list.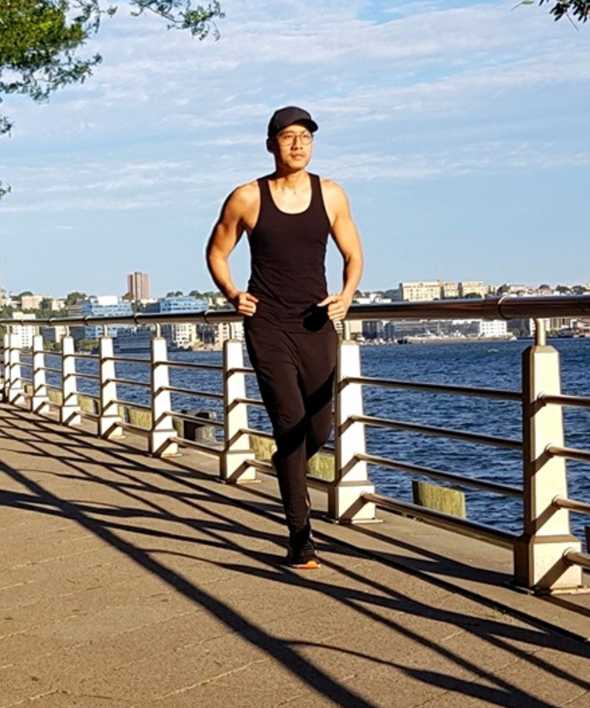 BALI HIGH
Mark lists Bali as his most unforgettable travel experience. But what makes it unique? "It's the beaches! Indonesia has thousands of islands just waiting to be discovered. From its beautiful beaches to warm waters perfect for surfing, from that perfect wave to the lush green wilderness and volcanic terrain. They have such a rich culture. It is a pleasure to learn about it through their art, traditional dance, music, food and architecture." And yes, he would go back in a heartbeat, he asserts.
PHUKET - PARADISE ISLAND
But the place that keeps drawing him back is Phuket. "I would choose the beach over mountains or forests any day. Since it's only a hop, skip and a jump away from Bangkok, I tend to visit every month. Sometimes twice a month." It's the magic of the serene beaches after the bustling streets of Bangkok that has him transfixed.
MALDIVES CALLING
The place Mark wants to visit again is the Maldives. We see a pattern here: tropical paradise, beaches, the ocean. But why the Maldives? He explains, "I stayed at The Standard in the Maldives for three nights, and it just wasn't long enough. The coral reefs of the Maldivian crystal blue waters have so much underwater life to discover. From swimming with sea turtles to manta rays and dolphin spotting! The Maldives is a dream destination. Getting there was like déjà vu!"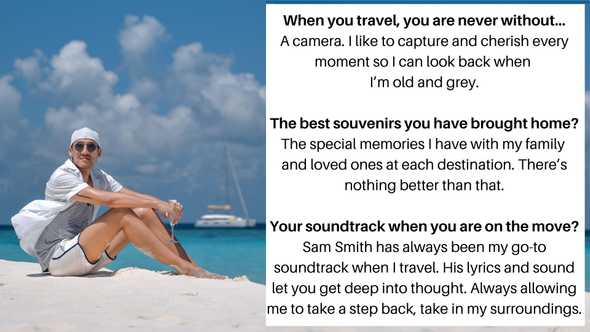 ---