The Opulent Minimalist
March 12, 2021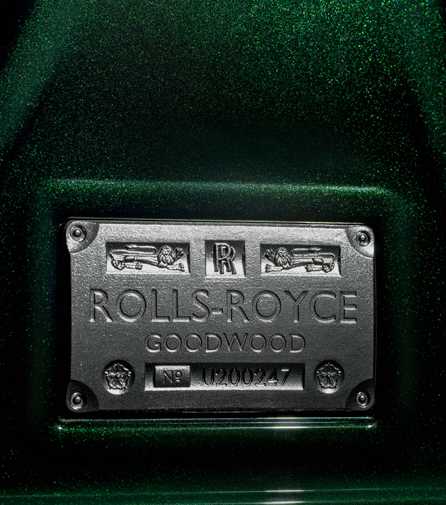 The Ghost is the purest expression of Rolls-Royce yet. When five years ago, Rolls-Royce set out to create the new Ghost – Post- Opulence, minimalist, 2021 Extended Ghost. The only components the designers at Goodwood deemed fit to carry over were the Spirit of Ecstasy and the umbrellas. Everything else is entirely new: designed, engineered, and crafted from the ground up, just as the 'post-opulent' clients demanded. First presented in Australia, the new Ghost with 6.75-litre, twin-turbo V12 engine and 170mm more legroom in the rear is 'a chauffeur-driven business tool for the week that transforms into a self-driven saloon at the weekend. The four-wheel drive and four-wheel steering beast is surefooted. And despite its 2490 kg curb weight goes from 0 to 100 km/h in 4.8 seconds. With a top speed of 250 km/h, the engine produces 571PS and 850Nm of torque. A hundred kilos of acoustic damping materials incorporated into the chassis, bodywork and tyres, deliver a quiet ride. The extra length is cloaked by extending the rear door and body around the back-door apertures, preserving the lines.

For added luxury, opt for a reclining rear Serenity Seat for the kind of comfort offered by a business jet cabin. A Champagne fridge between the rear seats operates on two cooling modes, chilling to six degrees (for non-vintage) and 11 degrees (for vintage) on the advice of a Master Sommelier. A Micro-Environment Purification System (MEPS) keeps the air quality high, automatically activating fresh air intakes into Recirculation Mode. A nano-fleece filter removes nearly all ultra-fine unacceptable particles within the cabin in less than two minutes. The final touch is RR's signature new car scent with its notes of rich leather and mahogany.
The marque's proprietary all-aluminium spaceframe underpins this model. The hallmark RR Magic Carpet Ride is delivered via a new Planar Suspension System that features continuously variable and electronically controlled shock absorbers, self-levelling high-volume air strut assemblies and an upper wishbone damper. Just in case you want to know: its turning circle is 13 m.
RR has two new finishes of open-pore wood for the dashboard: Obsidian Ayous finish inspired by igneous rock and Dark Amber, which incorporates veins of fine aluminium particles for that extra sparkle.

Suite of technologies: Laser headlights with more than 600m of illuminated range, vision assist with day and night-time wildlife and pedestrian warning; alertness assistant; a four-camera system with panoramic view, all round-visibility and helicopter view; active cruise control; collision warning; cross-traffic warning; lane departure and lane change warning. Plus, a high definition head-up display and selfpark.
Colours: Silver, Diamond Black, Smoky Quartz, Lazuli Blue, Metropolitan Blue, Stone Grey, English Red, Sea Green, Black Kirsch, English White, Silver Sand, Darkest Tungsten, Salamanca Blue, Jubilee Silver, Madeira Red and Midnight Sapphire.
Pricing: Ghost Extended from AUD 740,000 (Rolls-Royce cars are bespoke, so final pricing is dependent on specifications)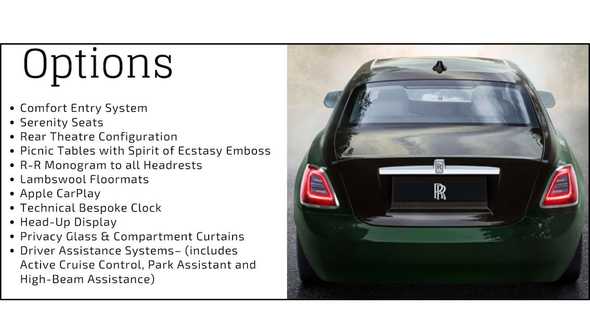 ---