Do What You Love
February 18, 2021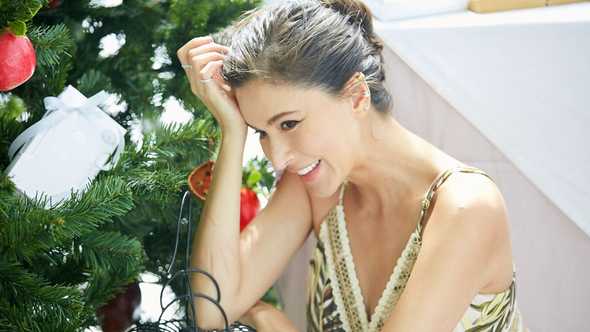 Thai actor, model, entrepreneur and mum-to-be, Sririta JensenNarongdej's passion for her wellness brand Organika is loud and clear. Her eyes light up as she speaks of her passion project, her soft voice draws you into her world of wellness as she reveals her inspiration and speaks of her journey. There is a Zen-like quality to her, a calmness that goes way beyond her years. I caught up with Sririta at the launch of Organika's new fragrance collection, Magic of Magnolia, at the brand's flagship Organika House – a spa and a café – in Bangkok's posh mid-Sukhumvit. The café, as a design space, is inspired by Sririta's love for all things glasshouses – that magical space where flowers bloom no matter the climate. Think, large paned windows, flowers, lots of greenery and the colour white ruling the palette; the Secret Spa, a floor below, is your doorway to all things wellness and Organika products. With Organika House Sririta is underscoring the link between nature and human spirituality, and believes, "nature has the power to heal."
Have you achieved what you set out to do when you launched Organika?
Organika is almost six years now. To a certain point, for sure. I truly believe in Thai products. I believe that Thai products can go global. Yes, there's a lot of competition in the spa and beauty products market but when you use the best ingredients and offer qulaity, customers notice.
What is your philosophy?
We have a three 'P' philosophy. First P is the 'Power of sense' – all the scents we use in Organika are therapeutic – they relax you, enhance your well-being. Second P is 'Pure and organic': we use the best natural and organic products. The third 'P' is 'Passion for perfection'. Right from the beginning, from the factory to the packaging to the shop, we are make sure everything goes perfectly. We are passionate about that. I really want to give the best to the customer.
So, is 'perfection' your middle name?
(She laughs) Not me personally, but Organika, yes. I do want to give the best to our clients.
What was your vision for Organika?
I am the sole owner, I have no partner and therefore everything you see today is my vision, my belief and my philosophy. I have a dream for this brand, but I don't want Organika to become so huge that it is everywhere. I just want it to be unique and outstanding – a niche brand that has its own character and identity. I want people to come here (Organika House) and for us to help them relax. Also, when people come to Thailand I want them to look for Organika – that hidden, special place they must visit… think of this place as their happy place. I want people to know and love the brand.
Did you have to make changes to your original plan along the way?
I didn't change anything. What we have here, is what I wanted. This glasshouse design is from my childhood. In a glasshouse you can bring nature and science together to grow organic plants without pesticides. I am half Danish and as a child my parents would take me to greenhouses in Denmark and I fell in love. Our logo also reflects a glasshouse – that is our identity. When we launched this brand, spa brands were using a lot of black and gold, or going very oriental. I wanted to take a different route, so decided on silver and white. I basically brought what I love into what I am creating now.
Your favourite product?
I use every product we have. I especially love our hand cream (Magic of Magnolia, Ocean of Dreams and Secret Rose Garden). I end up using it on my arms too. I just find the fragrance so relaxing. It not just soothes and nourishes your skin but relaxes you too. The lip scrub is a favourite too. It has cane sugar and shea butter so it exfoliates very gently and keeps the lips perfectly hydrated. You don't even need to rub it off, just leave it on your lips.
What made you launch your own brand?
I knew since I was young I wanted to do this. When I started, there weren't many organic products [in the market] but now the market is growing. Before I started the brand, I researched for six years. I travelled all over the world to understand the market and worked with an R&D team to create this. I like brands that have a story – this is not just a business, this is my passion. I want people to use, to love and to talk about it.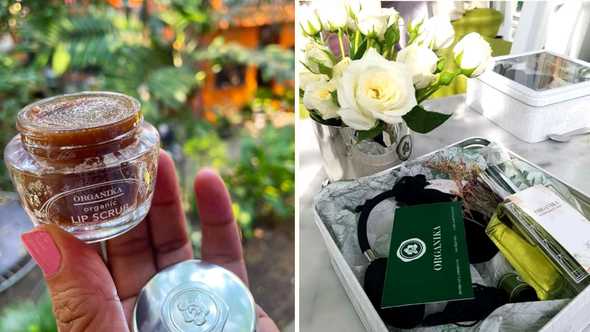 Organika Lip scrub with cane sugar, shea butter and almonds; Organika gift box with a spray and a diffuser
How difficult is to play all the roles that you do?
If you do something you love, it's easy to play different roles. You don't have to make it big. Just be yourself and do what you can to the best of your ability. Just do it with love. Today, when I look at the products, I give them love and I hope they bring happiness to those who use them. Even today's launch I did everything myself. I didn't hire a team for the set up. I did it myself. This is what I love doing. It's my personal touch, from my heart. If you do what you love, you won't get tired. You just do it little by little and do what you can. Because of Covid I was not sure if I should I launch a new scent but I miss bringing what I love to people. So, I decided to do this Magic of Magnolia. My passion is what this is all about.
The spa space is very crowded. How did you make space for yourself despite the established players?
I don't want be the number one spa in Thailand or have a hundred branches. I just want to be unique, I want people to try Organika and fall in love with it. It's a very private and special experience. That's the trick.
What is your main focus now?Right now, I want to focus on being a mum and on a business that I love and can handle. I also have my acting career. I will continue being me even after the baby is born. I will not stop doing what I do.
Has it been difficult as an actor?
My career as an actor began when I was 14. It is a tough – you are out there for people to love and hate. You have to be very positive, passionate and patient to continue in this field. You need a thick skin of course, but then you need a thick skin in every business. People will always criticize. Just don't pretend to be something you are not. Above all, you need to believe in yourself and not care about what others think. There will always be someone who doesn't like your idea. But you have to believe in what you believe and in who you are. Do what you love.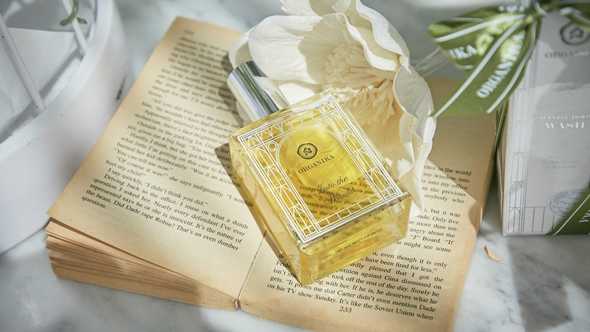 ---