The Fast and The Furious
December 02, 2020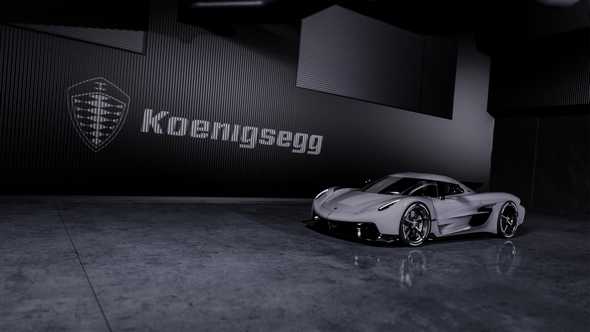 Asia finally got to see the Koenigsegg engineering swag. The Swedish hyper car marque Koenigsegg Automotive AB recently launched two models – Koenigsegg Gemera and Koenigsegg Jesko Absolut – in Bangkok. With eye-watering prices, these insanely powerful and fast hybrids are passive aggressive even with their engines turned off.
The company founded in 1994 by CEO Christian von Koenigsegg, produces cars that know no bounds. Every process from the production of the carbon-fibre frame to the interior "is meticulously handcrafted incorporating many new patented technologies".
Koenigsegg Jesko Absolut
Dramatically streamlined, the Jesko Absolut built to resemble the fuselage of a fighter jet,is the fastest Koenigsegg ever made. Christian von Koenigsegg calls it "a land-based rocket-ship that could reach unheard-of-speed in record-setting pace". No figures on the top speed, but the mind boggles!
With its elongated rear hood, Koenigsegg Jesko Absolut, has at its heart a 1,600 bhp (on E85 fuel) twin-turbocharged V8 engine fitted with a 180-degree crankshaft with 8,500-rpm rev limit. The engine is connected to the Koenigsegg nine-speed Light Speed Transmission (LST) system that enables gear changes in virtually zero time from gear to gear, and here's the crunch: you can skip several gears!
The rocket analogy is further defined by its two fins inspired by the F-15 fighter jets and it comes equipped with double vertical stabilisers (unlike the previous Jesko model, this one does not have a spoiler). The standing twin fins give the Absolut the ability to clean up airflow over the rear end, which stabilises the machine at high speeds, while surprisingly also reducing total drag. The front suspension here is more compact than the track-focused older Jesko and the front hood air dam is removed to reduce downforce and drag making the suspension a bit softer. The result: the Absolut is "fun and forgiving around a race track" and yet "streetable".As for the interior: it is swathed in luxury materials – leather, Alcantara, carbon fibre, aluminium and glass.
Koenigsegg Gemera
With a limited edition of 300, the Koenigsegg Gemera is the world's first Mega-GT (Mega-Gran Turismo).Gemera, a combination of the two Swedish words –'ge' (give) and 'mera' (more) means "to give more". That translates into a car with added features and functions without taking away anything that makes it a true mega car.
Just opening the doors make for a very dramatic cinematic moment: two giant, full length doors that rise upwards like batwings to expose the spacious four-seater interior.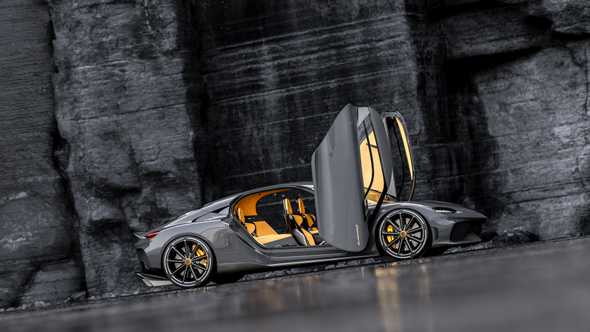 This is Koenigsegg's first model to seat four adults comfortably with space for carry-on luggage. Yes, this is still a sportscar for all intents and purposes, but family trips are entirely possible, in comfort, style and safety. And market days just got a sporty edge, if you are so inclined. The car even has cup holders: four cold and four warm!
The Gemera yields a combined power output of 1,700 bhp from its three motors – one for each rear wheel, and one E-motor on the crankshaft. The immense torque combined with the relatively low curb weight of 1,850 kg means that the Gemera can go from 0 to 100 km/h in only1.9 seconds. It comes with front and rear seat central infotainment displays, front and rear wireless phone chargers, Apple CarPlay, on-board Internet and Wi-Fi, a 11-speaker state-of-the-art sound system, exterior and interior cameras, four reading lights, memory foam heated seats, electric front seats, three climate zones, Autoskin and more.The giant doors are full-length Koenigsegg Automated Twisted Synchrohelix Actuation Doors (KATSAD) that open wide.
---