Lamborghini Strikes a Pose
March 18, 2021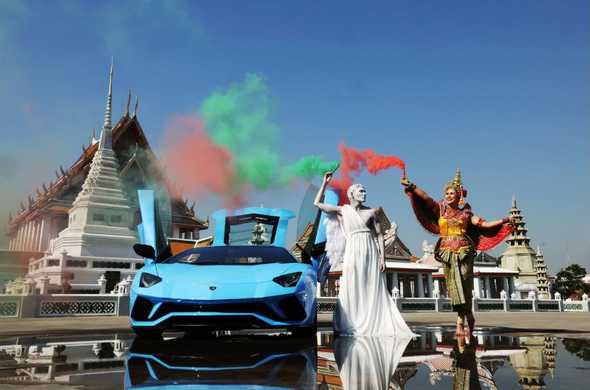 (Main photo) Aventador S Roadster is captured by Takaaki Tsukahara in Akihabara, Tokyo
(Above) Aventador's iconic scissor doors framed in the lens of Jirath Wongpraywit in Bangkok
Lamborghini's 'With Italy, For Italy' art photo project, an unconventional documentation, was conceived as a celebration of Italy's beauty and excellence in design. The 2020 photo drive showcased 21 Lamborghini sports cars in typically Italian settings. As images go, the photos were pure works of art.
The initiative got the car manufactory so much traction that Lamborghini Asia-Pacific decided to extend this tribute by creating a mini-documentary series featuring five photographers from the region. The resultant images illustrate the region's culture, beauty and excellence, while also highlighting classic Italian style and the Lamborghini supercar range through models like the Aventador S Roadster, the Urus, and the Huracán EVO and Huracán EVO RWD.
(Below) Lamborghini's Urus, the first Super SUV and the traditional Korean house – the Hanok – are together in one frame by Ojun Ahn and Shinseok Kang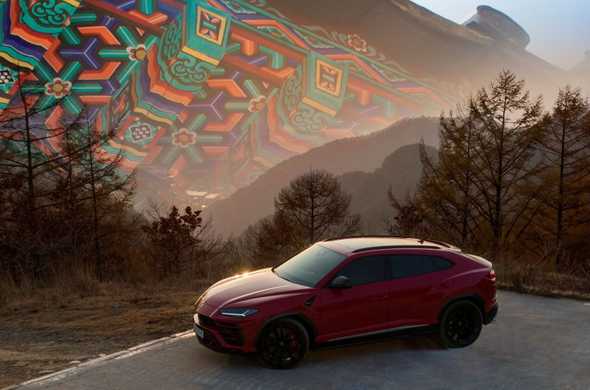 In Bangkok, photographer Jirath Wongpraywit matches the Aventador's iconic scissor doors with an Italian "winged" angel. In South Korea, Ojun Ahn and Shinseok Kang draw parallels between the striking design of the Urus and the Hanok, a traditional Korean house. And in Akihabara, the birthplace of Japanese pop culture and fantasy, the dynamic Aventador S Roadster is captured by Takaaki Tsukahara. The project then moves on to Melbourne, Australia, where Michael Amarico highlights the Huracán EVO RWD Spyder's distinctive design through light painting and the colours of the Italian flag.
(Below) Australia's Michael Amarico does light painting with the Huracán EVO RWD Spyder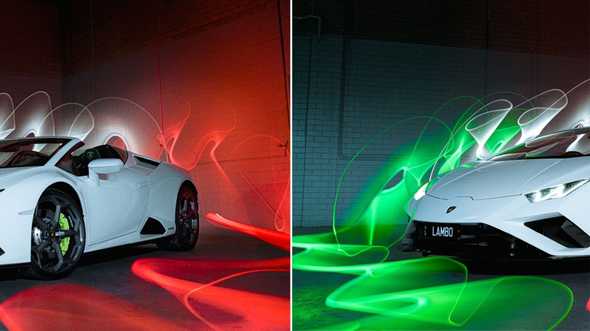 ---