Rites of Spring
February 09, 2021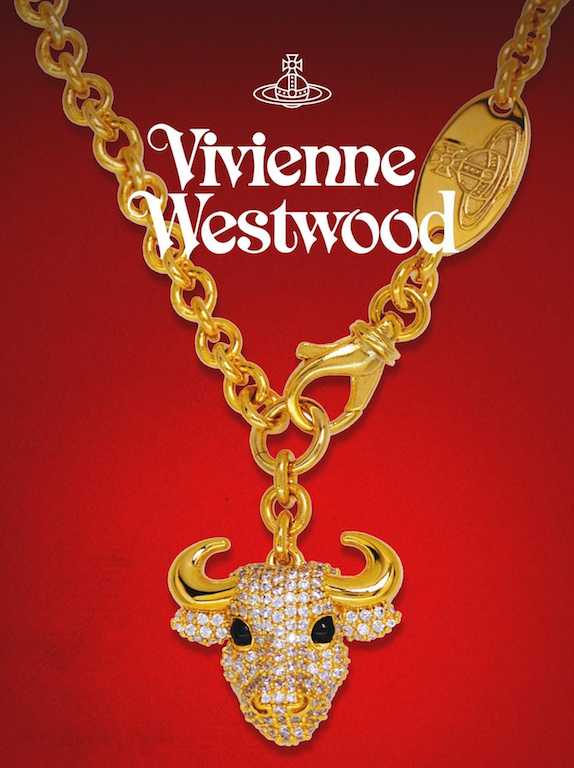 (Main Picture) Fendi's take on the Lunar New Year wardrobe; (Above) Vivenne Westwood's sole nod to the Year of the Ox
An essential rite of spring is to refresh the wardrobe and what's better than seeding the wardrobe with an auspicious red. Chinese New Year capsule collections this year will certainly have you seeing red barring a couple of exceptions. Giorgio Armani is unashamedly in shades of red. Crafted from pleated red fabric are dresses and tops. Coat and trousers too go scarlet. For men the colour moves towards burgundy with stylised graphics spread over the collection like the chenille embroidered T-shirt either in black or burgundy.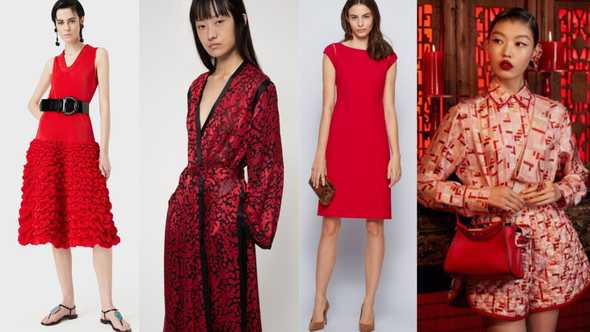 Giorgio Armani dress in pleated jersey with embossed faded effect embroidery; Kimono and Cap-sleeve shift dress in Portuguese stretch fabric by Hugo Boss; Fendi's FF logo print
Hugo Boss has a full on collection honouring the Ox in red, black and gold. For women there are tailored red separates, printed dresses in chiffon and sweaters. Men have the ox print on reversible bomber jackets, Italian silk shirts, T-shirts and backpacks.
Fendi blends red with chrysanthemums and peonies (longevity and prosperity) for its capsule collection. The floral motifs on occasion are paired with the iconic FF logo. Very feminine, very elegant. Choose from dresses, skirts, jackets, cardigans, a mask cover, bags and even a Forever Fendi watch. The men's collection has the FF logo in focus but in a red and black palette: ready-to-wear pieces in black chenille and knitwear (standouts: jogging trousers with FF ribbon running down the side and jumpers), backpack, sneakers, a clutch, and a baguette pouch.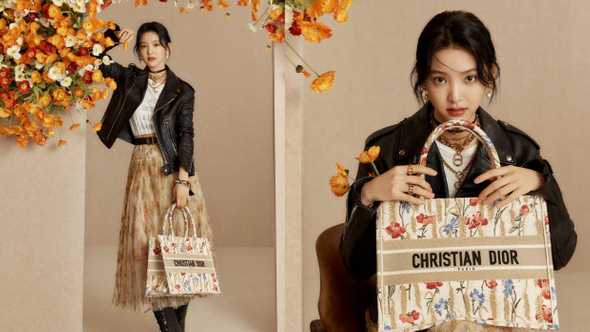 Dior takes the floral route for women
Dior has stepped away from the traditional red, instead it puts the Dior Hibiscus Centre stage for T-shirts, tulle dresses, embroidered canvas Book Tote handbags, beaded Lady Dior and Lady D-lite handbags, red bracelets and more. For men it turns to casual T-shirts and jackets featuring a stylised ox.
Meanwhile Hong Kong's CLOT and Polo Ralph Lauren have collaborated for a limited edition capsule of iconic Polo designs reimagined in collaboration with Edison Chen, creative director of CLOT. The collection blends CLOT's Hong Kong heritage with Polo's signature American designs on polos, oxford shirts, windbreakers and work shirts – all with a Chinese touch and more. Meanwhile New York designer Thom Browne celebrates the Lunar New Year in bold red toned accessories to be paired with the brand's grey classics for both sexes. The ox finds itself on a patch on the cashmere bucket hat but you can buy patches to personalise socks, scarves or even a jacket.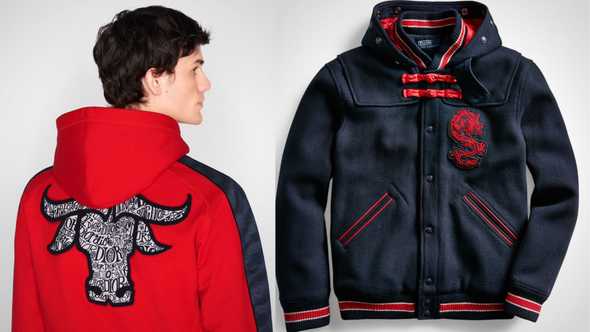 Hugo Boss red hoodie; Clot-Ralph Lauren bomber jacket.
And Thomas Burberry's Chinese New Year 2021 limited edition capsule boasts a reworked Monogram Motif honoring the Ox on its signature checks. Think heritage Burberry trenches, bomber jackets and sports-influenced pieces. Plus fitted trousers, pussy-bow blouses and skirts for women and trousers, shirts and T-shirts and hoodies for men. The Olympia bag gets a new colourway too.
Vivienne Westwood has decided to mark the Ox with a single piece: a thick chain necklace with a gilded pendant of an Ox head covered with pavé Swarovski crystals. The piece is signature Westwood's – halfway between style and anarchy.
(Below) Thom Browne red accents; Thomas Burberry take on the Ox; Giorgio Armani Chennile embroidered T-shirt; Fendi jogging trousers; Hugo Boss jacket and T-shirt; Dior shirt and T-shirt,

---