Breaking the Rules
November 01, 2020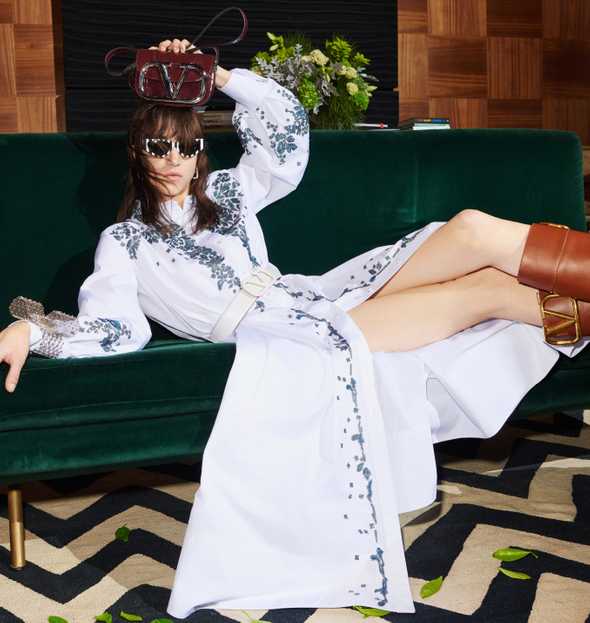 #ValentinoFall20 gets extra credit for being immensely wearable. While faithful to the spirit of couture, creative director Pierpaolo Piccioli has pushed Valentino into daily life with a concept that is as elastic as it's open. Picciolo wants to make Valentino relevant for the young people today, and you see this underlined in this collectionas he gently breaks the wardrobe rules while reaffirming them. This collection encourages spontaneity – the ability to throw pieces together.
Pulled from the Valentino archives are the Delft pattern dresses, the black & white chemisier, the bouffant blouses, the flower print dresses – all delightfully reinterpreted and mixed with other pieces – masculine jackets, shorts, striped shirts, tube skirts. A perfect example is theworkday Valentino shirt:feminine detailingof lace paired with masculine pinstripe. It's cropped to flare over skirts and trousers rather than being tucked in.
Logo-ed belts cinch the waist, small bags sit on the shoulders, feet are shod in creepers or high-heeled boots. The creations dazzle and morph as day and night mingle and merge. Picciolo has made 'occasion dressing' now appropriate for daywear, all with a jagged, organic vibe. Very Valentino.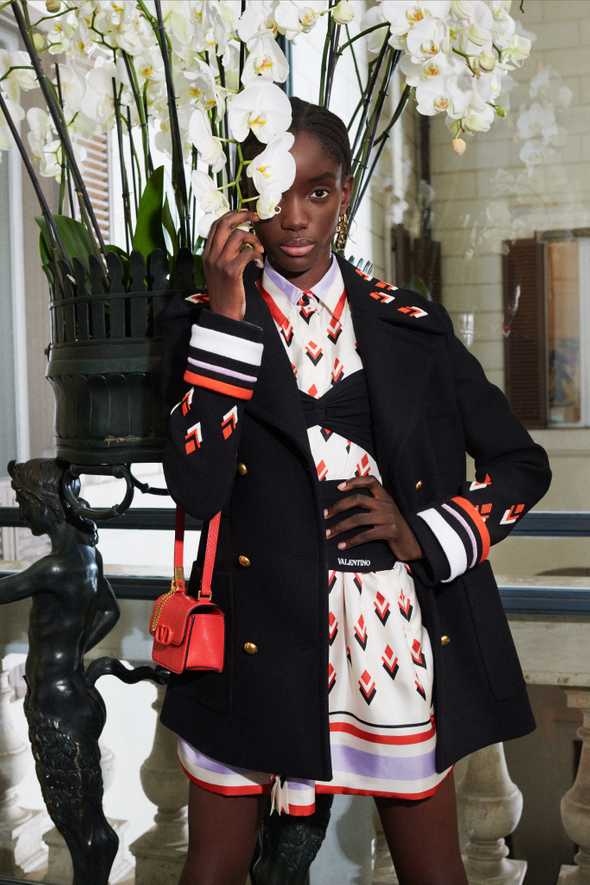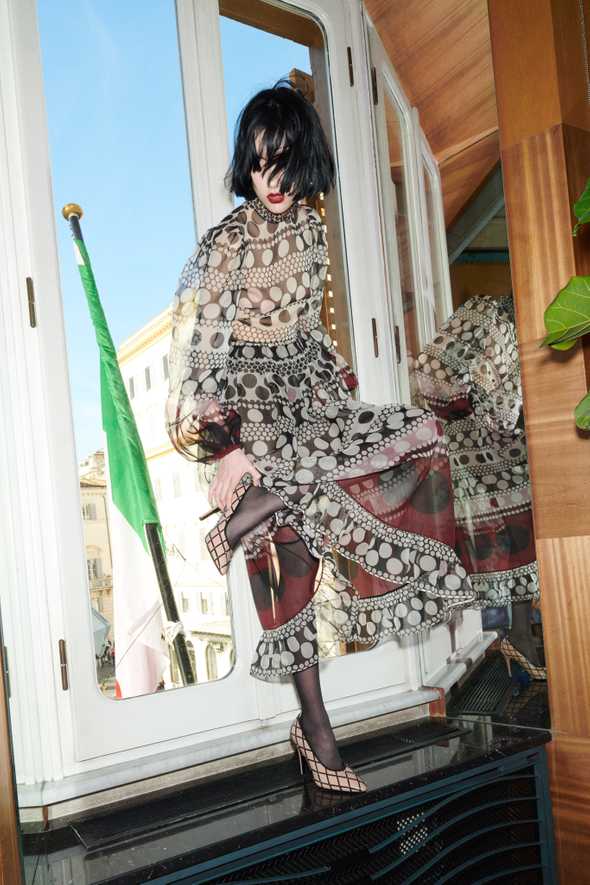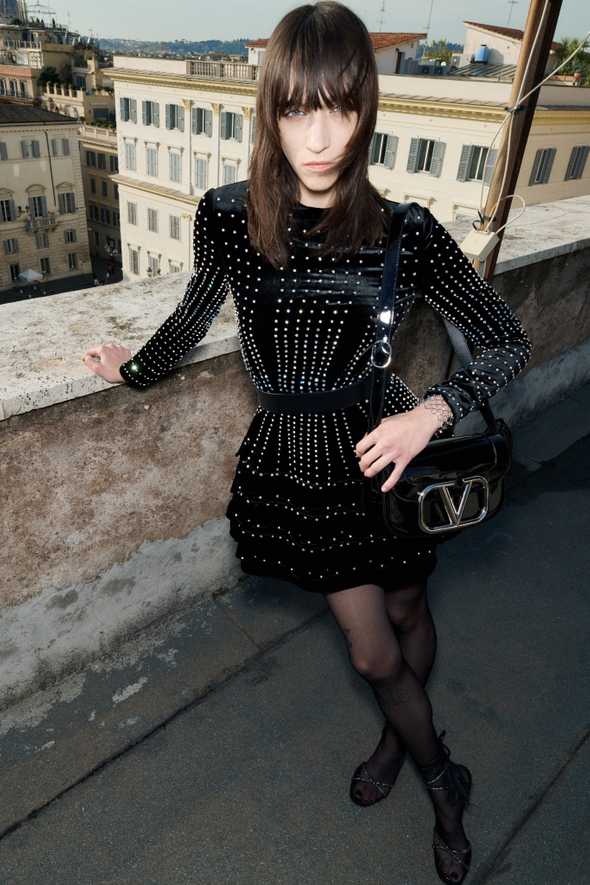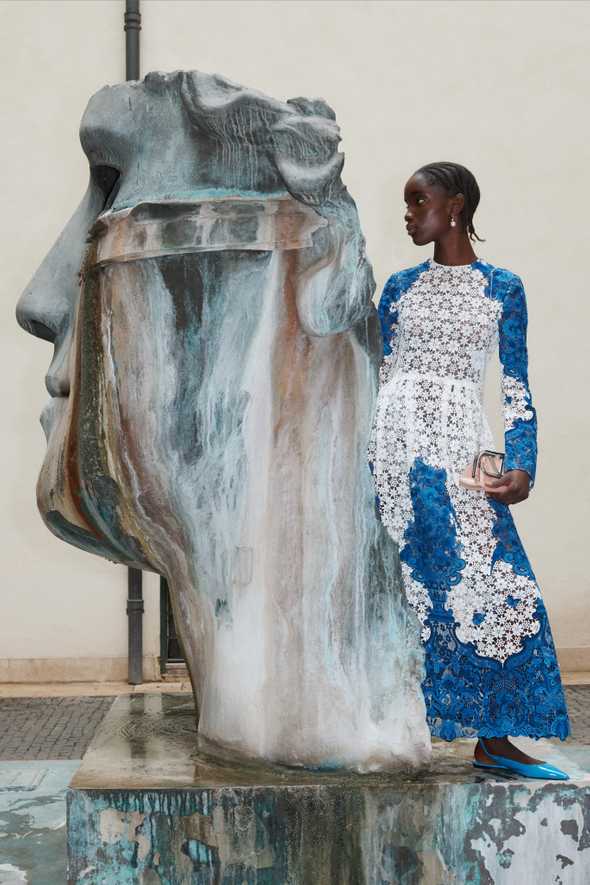 ---